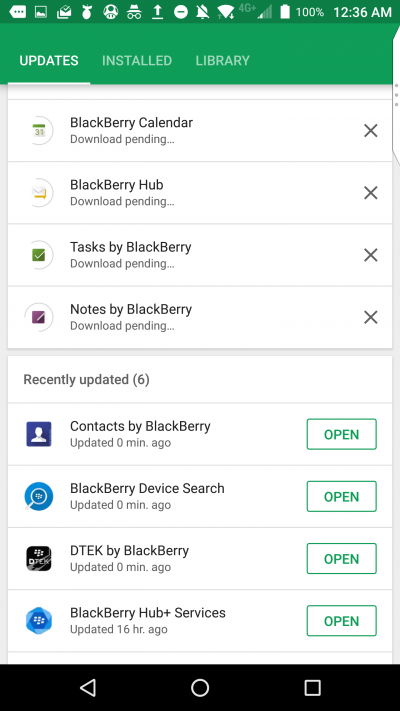 It is end October now and BlackBerry has just rolled out (yesterday actually) a whole bunch of updates for its Android suite of applications on Google Play. All their applications, ranging from BlackBerry Hub, to BlackBerry Notes and even the Power Center (for BlackBerry KEYone only) has been updated in this batch of updates. The changelog does not reflect much however, with mostly bugfixes or enhancements or performance improvements.
Nonetheless, these 3 has got a little more published changes:
BlackBerry Hub
Set up a separate email signature for replies and forwards, and add links to email signatures
Reply to an email message using an Android Wear watch
Improvements for handling Gmail conversation threads (new conversations only)
Beta: select S/MIME message hashing algorithm with corresponding admin settings
View security patch level
Security rating improvements
Minor enhancements and stability fixes
These updates are now live in Google Playstore for you guys to update right away so head there and update now!