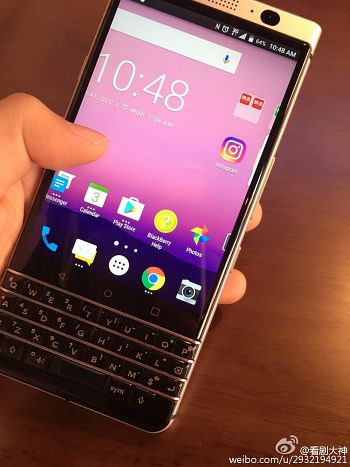 Right after BlackBerry 10 gets some love in OS updates and the android series getting application updates, here comes news for the BlackBerry's next device – the BlackBerry Mercury. The BlackBerry Mercury is said to be BlackBerry's last 'in-house' designed device, and is the next physical keyboard based device. In addition, it is also said to be a mid-range android device with fingerprint sensor on it.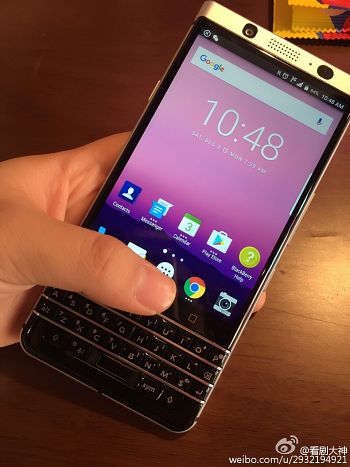 Because there's been pretty much no news on this device's information and the particular weibo user whom posted this has no history with BlackBerry device leaks, there's no confirmation on whether or not this is a real device. But if your looking at getting excited for this device, well, it does seem quite realistic!
The device seems to be crafted after the BlackBerry Passport Silver Edition and if you look closely, the space-bar seems to be vividly different as well, which is where the fingerprint sensor is rumored to be.
Android Nougat, 7.0
SnapDragon 625 processor
3GB RAM, 32GB internal memory
Full physical keyboard with fingerprint sensor on space bar
4.7-inch 720p display with 3:2 aspect ratio
3,400 mAh battery
18-megapixel rear-facing camera, 8-megapixel front-facing camera
Last but not least, the BlackBerry Mercury is also said to have Android N (7) out of the box when it ships.