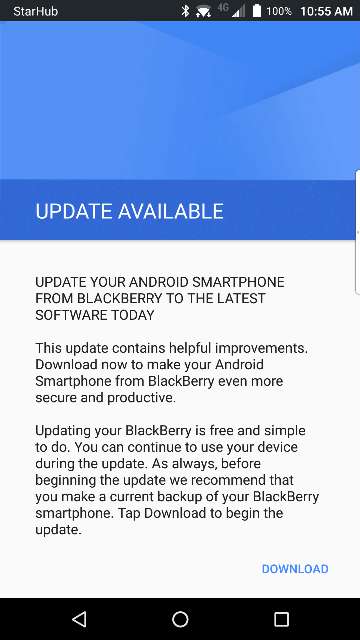 Its December and with all the goodies from last week, here's another. This time, its the December Security patch for the BlackBerry Devices powered by Android, which includes BlackBerry Priv, DTEK50 and DTEK60. Unfortunately, at this point of time, BlackBerry Priv sets from AT&T seems to be getting it first, whilst the rest should be slowly receiving yours over the course of the week.
BlackBerry Priv seems to be getting Android build AAH995
BlackBerry DTEK50 seems to be receiving Android build AAH990
BlackBerry DTEK60 is apparently getting updated to Android build AAI039
This month's patch covers 39 vulnerabilities with a few on the Qualcomm drivers yet again.