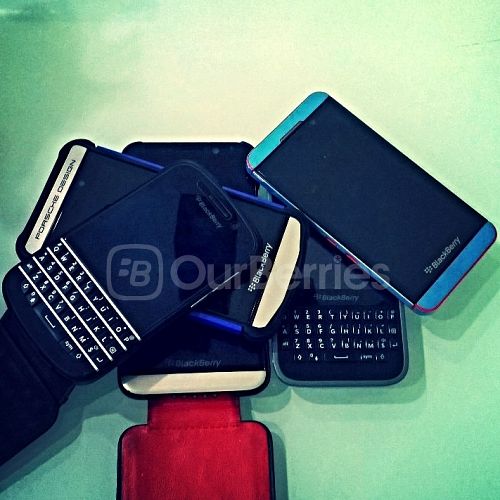 Earlier today, BlackBerry's servers started going live with the latest BlackBerry 10 OS, which many of you might have been waiting for. The BlackBerry OS 10.3.3 is the next iteration of update of the BlackBerry 10.3 OS for BlackBerry 10 devices. The devices include – BlackBerry Z30, Z10, Passport, Q10, Q5, Z3.
Whilst the OTA is rumoured to be rolling out slowly now, for those impatient folks, you can refer to the below for instructions on how to get it.
So far, the main features that have been found to have changed:
New anti-phishing setting in browser settings
More SSL certification support (Let's Encrypt SSL Certificates has no issues now)
Forums using phpBB has considerably less 'lag' (especially on Desktop mode, for sites such as Hardwarezone)
Browser now shows recently closed tabs
There is now toast notifications for completed downloads in the BlackBerry Browser
Browser HTML5 compatibility improvements (HTML5 test gets 2 extra points for user interaction)
Browser W key now opens a new tab and Q opens the tab page.
Browser paste icon no longer shows underneath address bar
New NFC toggles in system settings
Android RunTime bug solved that prevented Android apps from fully uninstalling (in 10.3.2)
BlackBerry Assistant updated and improved
BBVE has been moved to Help -> Testing your device hardware. Icon has been removed.
Some issues though:
Native FaceBook application totally gone, Face10/Messenger Apps (3rd party) integration with Hub seems missing as well
SNAP (3rd party app to access Google Play Store) does not work anymore
Bluetooth may not sync well with some systems. May need to repair your bluetooth connections as well.
Alarm may become buggy for some
Word suggestions is buggy
Note that these files are autoloaders, which means that these will destroy any data on your device. The software here are also provided as it is and we are not responsible for any damage done to your device.
Also, note that updating to the latest OS will mean that you cannot downgrade to an older version as well.
Finally, these will need a Windows Computer (Preferably NOT Windows 10) with BlackBerry Link/drivers installed prior.
Read the notes? Okay, so here's how you can get it.
Download the correct version of the OS for your device below:

Extract the file out from the zip archive
Connect your BlackBerry Device to the computer via a USB cable
Once connected, if BlackBerry Link opens, close it
Run the file you previously extracted by double clicking on it
Enjoy!