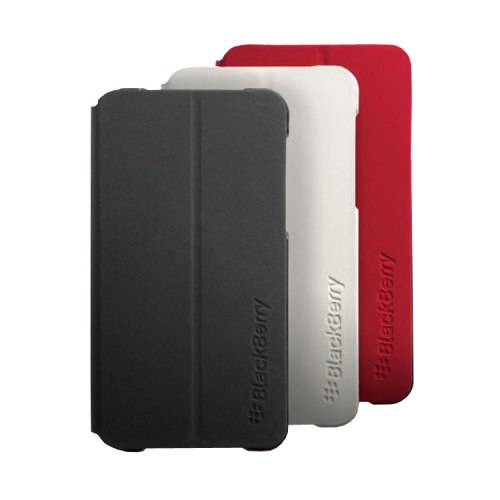 Rating:
When closed, the flip closure and hard shell protect the back and sides of your BlackBerry Z10 as well as the display, while automatically dimming your screen to help preserve power. Fold the flip back and sit your device at one of two angles to keep working or enjoy your media. Plus, with a magnetic flip closure that opens and closes seamlessly, accessing your display is easy – you can even keep working by folding the flip closure back so your smartphone sits upright and ready to use.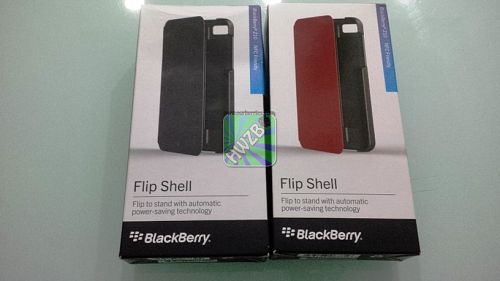 The official Flip Shell Case for the BlackBerry Z10 from BlackBerry is one of the more well-designed and thought-out cases to be released so far. It's available in Black, Red, and White and has a lot of useful features.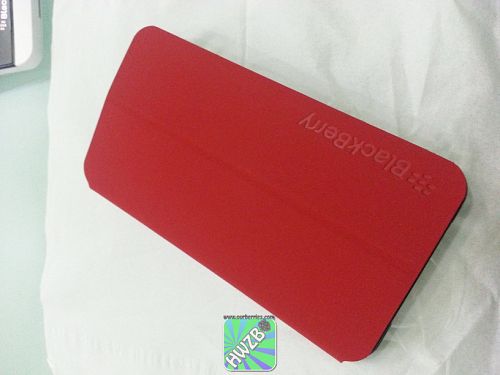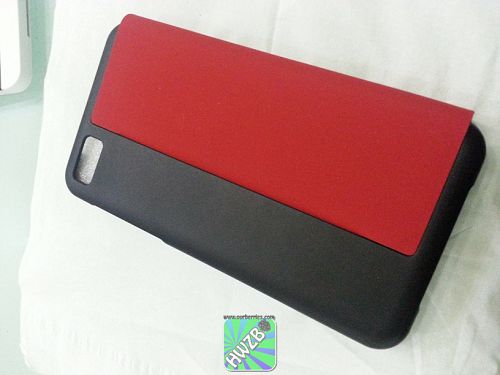 The case is comprised of two pieces, the hard plastic shell and what seems to be a polyurethane front cover.  When you snap your Z10 into the shell, you won't have to worry about it slipping out.  The front flap allows you two great functions: a sleep/wake magnet to put your Z10 to sleep and wake it back up when opening the cover, and it also acts as a little stand that can prop your device up in the landscape orientation for content and media viewing. This too reminds me a little of the BlackBerry PlayBook convertible case or the iPad Magnetic cover flap.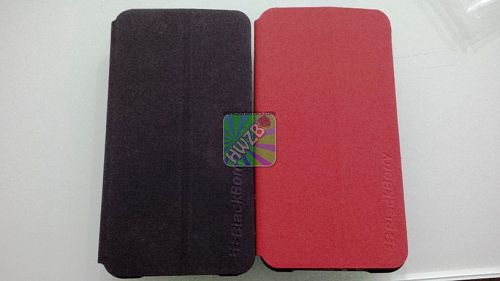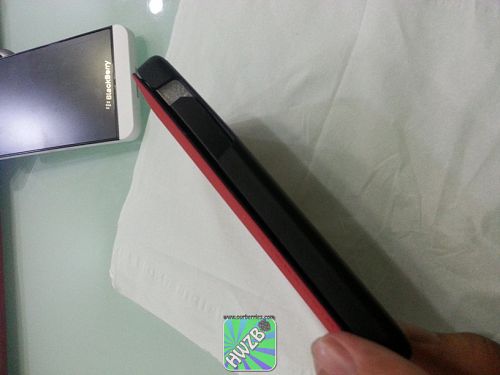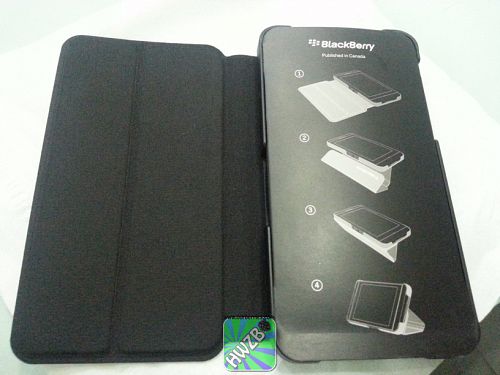 The interior of the cover is also lined with microfiber, which will allow you to wipe the screen when it's closed.  If you drop your phone in this case, however, there's a chance that something could still break. Bear in mind that this case isn't meant to be rugged or durable, but it can still holds its own from very minor drops and bumps.  The main purpose of this case is to prevent scratching and give you a useful stand and a splash of style.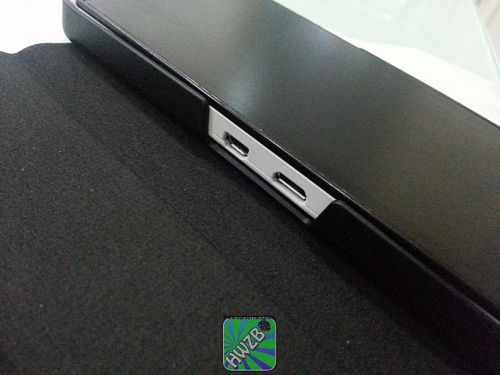 The placing of the charger side with the flap really does remind me of the BlackBerry PlayBook convertible case, whose only flaw was that the charging side was covered up by the flap, making it hard to access to charge.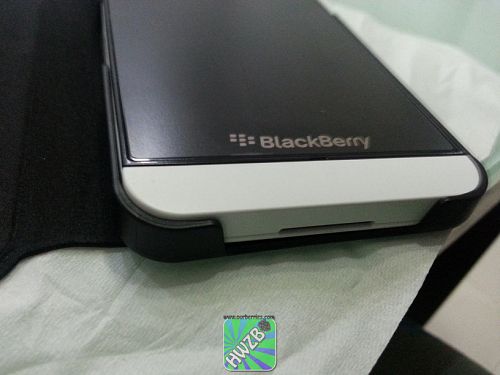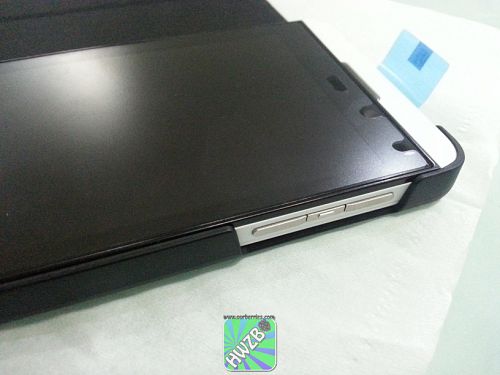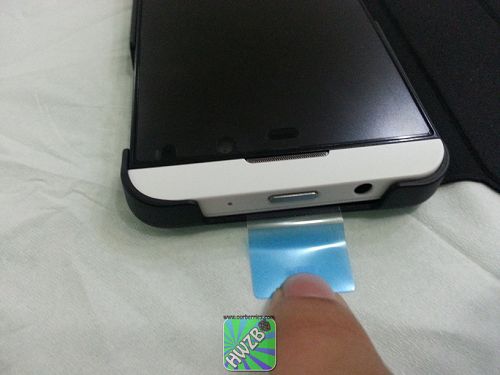 The other sides of the cover, however, are pretty well protected.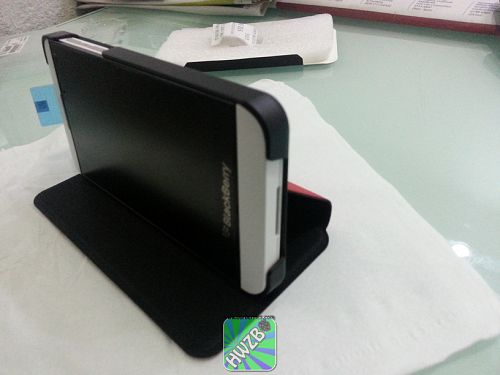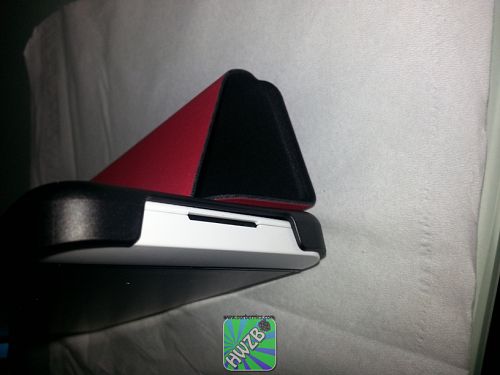 Transforming it into a stand style is easy, and there are 2 ways to go about it. One is to flip and fold the flap, whilst the other is to let it stand.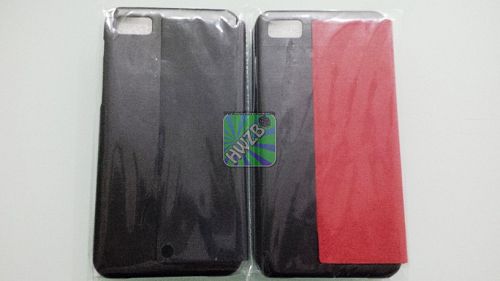 Overall, this is one piece of good accessory, providing a much better coverage and protection over the likes of Nillkin cases. One gripe all these flip cases have, however, is that the flap covers the notification LED, hence, we have to rely either on vibration or sound notification to get notified of messages.
Rating: