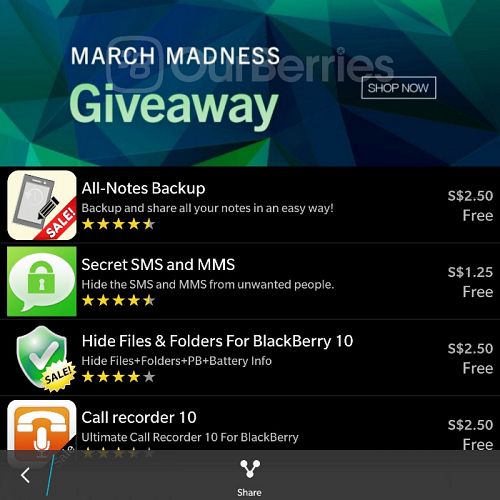 Out of the blue, BlackBerry has decided to have a giveaway for a series of applications this week. This set of 11 12 free applications may prove useful to you, if your a BlackBerry 10 user! So check them out!
The list of applications are:
To grab these applications for free, just head over to this link using your BlackBerry 10's browser (in mobile mode) and grab them now!