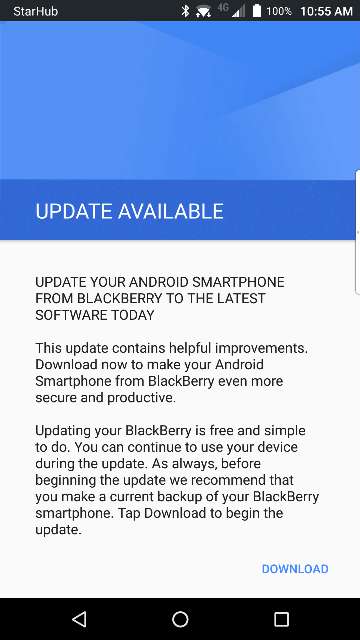 The Android update has finally hit the DTEK60 after BlackBerry skipped the April update for the device due to compatibility issues. The latest May update brings the OS version to 1 May 2017 and 5 May 2017 respectively (AAL135 for DTEK50 and AAL158 for DTEK60). The update for Priv should be on the way. Despite BlackBerry ceasing sales for the BlackBerry Priv, BlackBerry is still committed to serving the device with software improvements and updates, with Nougat rumoured to be coming soon to the device. On the side note, owners of KEYone can expect to receive an OS update, right out of the box as well.
This month's update brings over 50 security vulnerabilities fixes to the device, and of course, whatever that was in last month's patch for DTEK60.
As for now, let's patiently wait for the Nougat update to reach our devices.