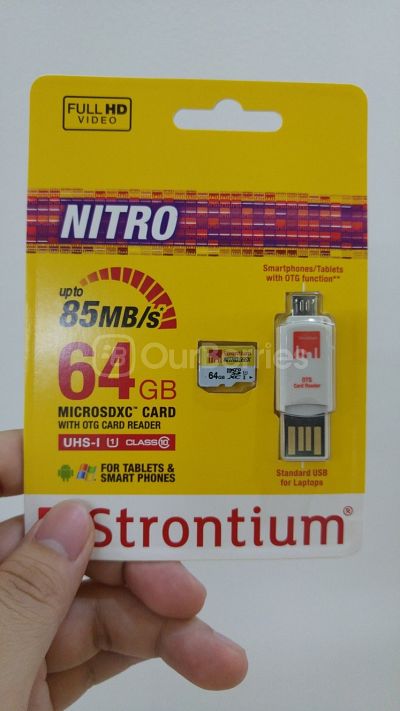 Today is the first day of the Consumer Electronics Exhibition 2016 (CEE2016), held at Suntec City. For those of you who are looking to get some additional memory for your devices, do check out our microSD round up. Tonight, we have another Strontium card that is being pitted into our review – the Strontium Nitro microSD card.
The Strontium Nitro is not as fast as the Nitro Plus variant, but it does still pack a punch with its included accessories and reasonable pricing. This card, is built on cheaper TLC instead of the MLC found it its faster brother – Nitro Plus.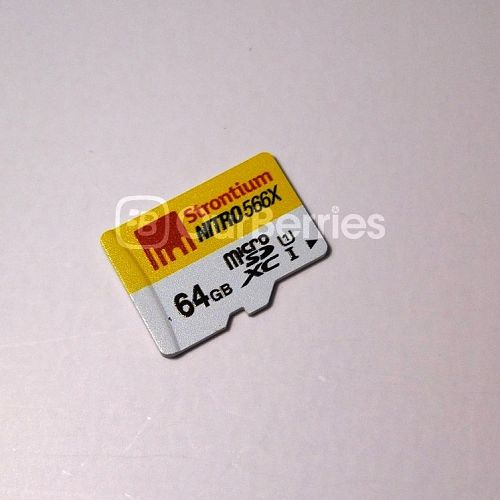 The Strontium Nitro MicroSD yellow-white design. With yellow as the background for the upper card and white for the lower card, the Strontium branding is in red on the top yellow with the series printed in black. On the lower part of the card, it has the ratings and capacity printed on it in black.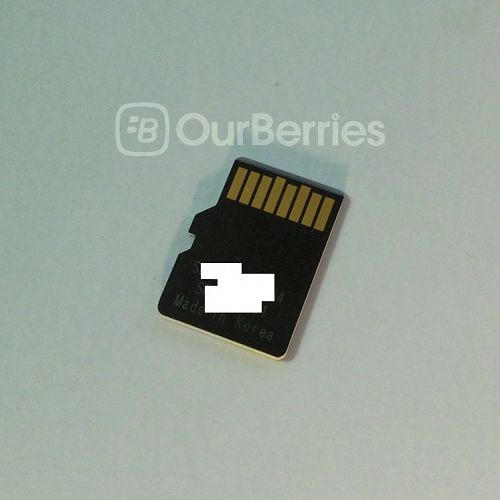 On the reverse of the card, we have the serial number, model and country of origin. This card, is made in Korea.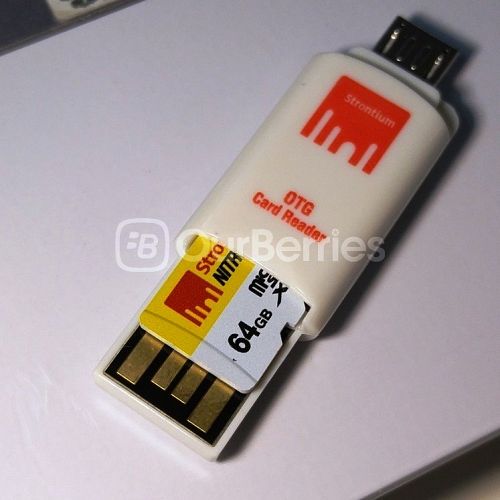 The nice thing about the card is that it comes with an included microUSB OTG card reader, allowing you to use the card on not only your computer, but also devices supporting microUSB OTG such as the BlackBerry Z30, BlackBerry Passport or BlackBerry Priv. We will perform the review on this accessory in a later follow up.
Now, onto the benchmark, the Strontium Nitro microSD has been rated up to 85MB/s of performance with Class 10 and UHS-I rating and this means a minimum of 10MB/s of read and write. So how does this match up?
Benchmark Test
Our first test here is the h2testw: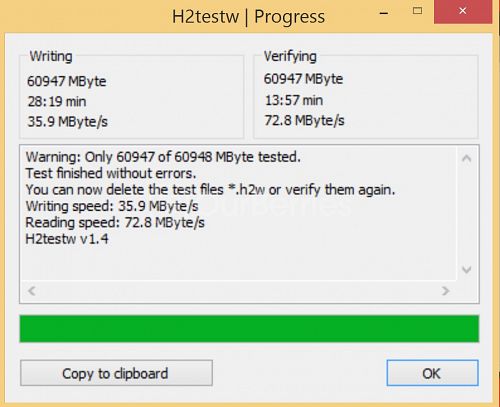 Next, we will run the CrystalDiskMark in various capacities. The first capacity we run it on was 4000MB or 4GB. The result can be seen below: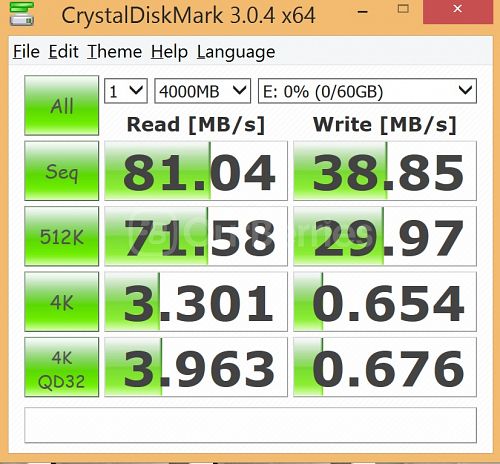 Next we run the second capacity which is the smallest or 50MB: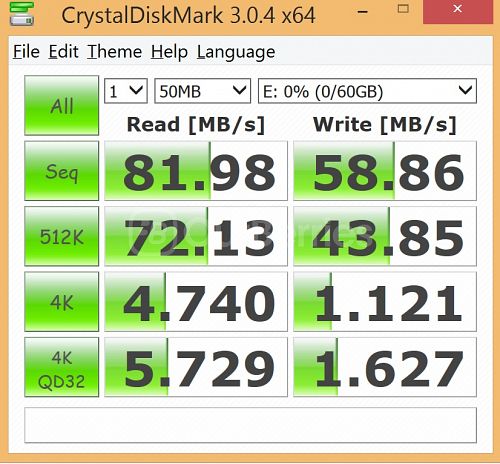 Lastly, we run the third capacity test, which tests it on the middle available volume 5 times and taking its average – 5 x 1000MB: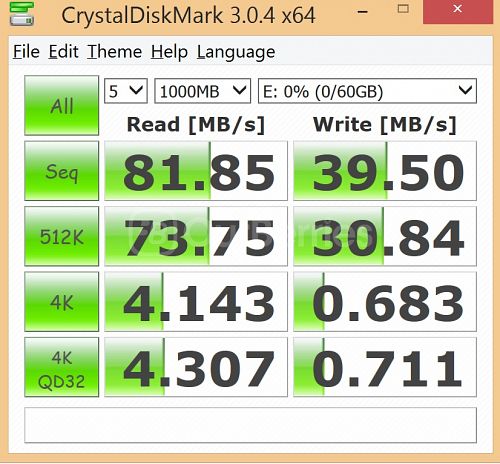 And when compiled into graphs: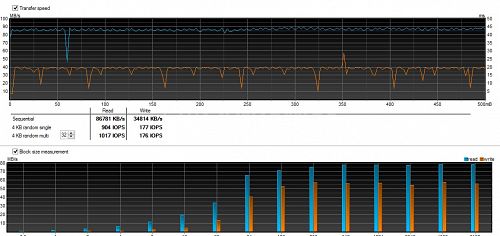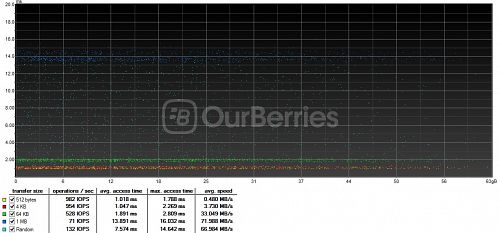 Overall, we did get caught off guard by the pretty reasonable performance of the card – pretty consistently clocking over 30MB/s for write performance. Whilst the read did not exceed the stated performance (85MB/s), it does clock close to it with 81-82MB/s in read. Though the random performance had not been that impressive, it is still reasonably average. Nonetheless, here's the speeds:
READ – 86,781 KB/s
WRITE – 34,814 KB/s
All in all, Strontium has shared with us that this is their best selling card in the previous IT show and we can clearly see why. With an above average sequential speed, average random speed but relatively cheaper price and bundled with a microUSB OTG microSD adapter and a lifetime warranty, this is one card one can consider.
Note: Model reviewed here is SRN64GTFU1T