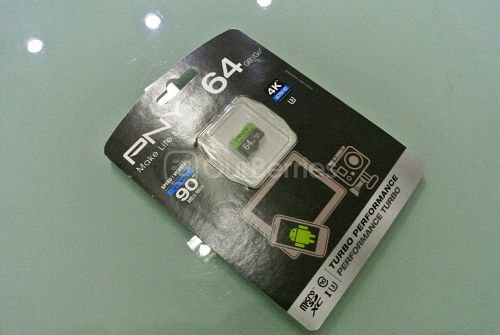 Last year, Patrick loaned us his 2014 edition PNY Turbo Performance MicroSD (64) for the benchmark and now, we are back with the newer 2015 edition, courtesy of Jason who loaned us his card. At the point of the article, this is still available for less than SGD$40. This model, effectively is the replacement for the 2014 edition which we reviewed earlier, so how much of improvement is there? We will get to that in this review!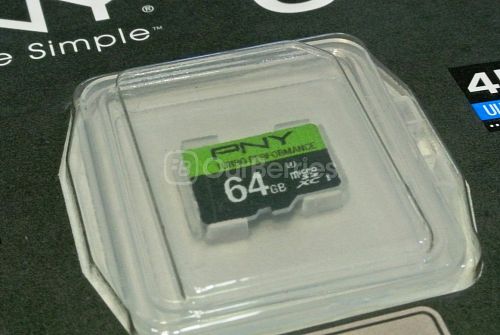 Retail packaging wise, nothing much has changed. No adaptors, no readers, just the card sitting in a jewel box.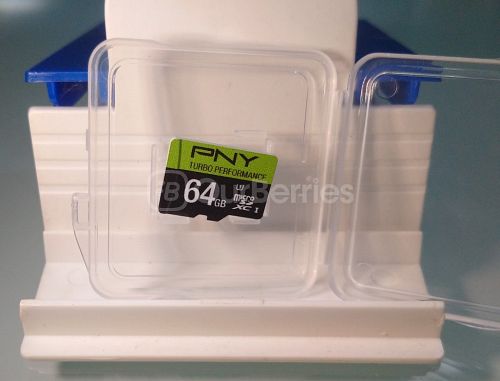 Physically, the card has had a pretty radical change in design and colours. Gone are the white and grey wordings. In the new card, the card is has taken a more mainstream design, with 2 different colour separating the brand/model and the capacity/rating. For the TURBO edition, PNY has chosen to use a bright green as the backdrop for the Branding and the model, with black text, whereas the second half is a black background with white words showing its capacity and ratings.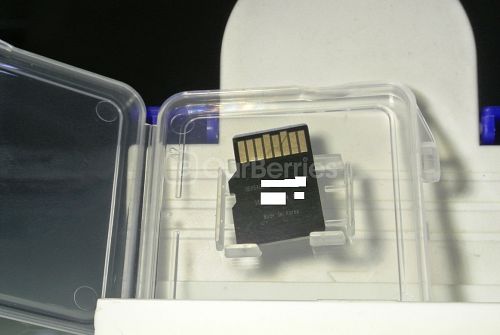 On the back, we have a simple black back with the details, ranging from model, to batch number and serial number etched on it. Not forgetting, the country of origin – Korea.
The card has been rated to have up to 90MB/s for READ speed, and not forgetting class 10 (minimum of 10MB/s of read/write) and of course UHS-I Class 3 (for a minimum performance of 30MB/s for read/write). So how does this card really stack up? Will it live up to the TURBO experience? Will it beat its predecessor? Let us find out now!
Benchmark Test
Our first test here is the h2testw: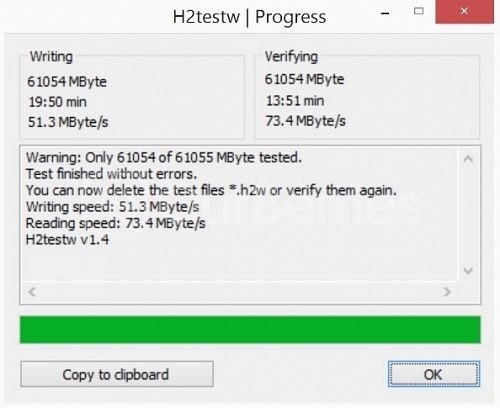 Next, we will run the CrystalDiskMark in various capacities. The first capacity we run it on was 4000MB or 4GB. The result can be seen below: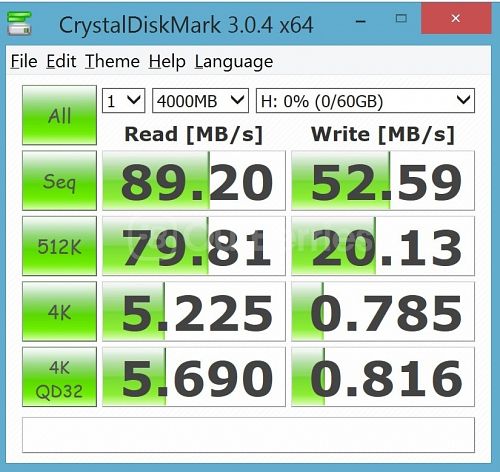 The next test, we ran the smallest test – 50MB: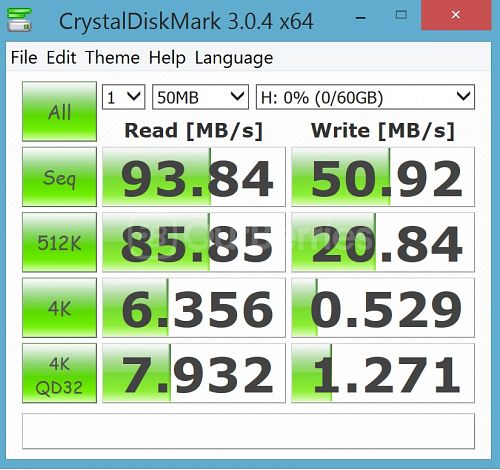 And finally, we run the middle sized test, taking the average of 5 attempts: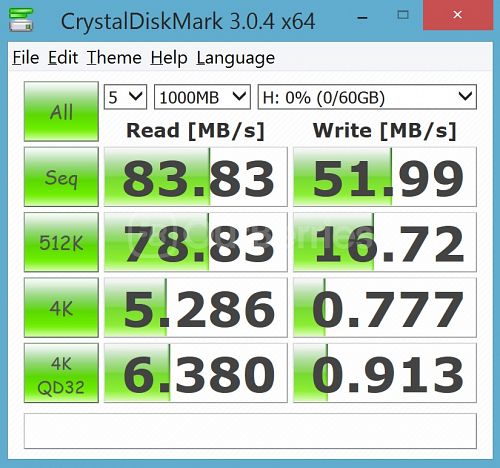 Overall, PNY has improved the card by a little bit, with no thanks to the high benchmark set by its predecessor back last year. Performance wise, it is pretty close, though the 50MB benchmark by CrystalDiskMark showed it had a big improvement over that of the older version. That said, read speed has improved and write though, constant.  Nonetheless, the speeds are as follows:
READ: 91206KB/s
WRITE: 54781KB/s
PNY, is the major OEM for HP, however, PNY itself is not big here is Singapore. Powered by an MLC in its heart (like the predecessor), and a current price tag of less than SGD$40, it could be quite a steal. With a lifetime warranty, however, this card seems to be a great price for performance.
Rating:
Special Note:
We received a few emails and feedback that the crystaldiskmark we are using (3.0.4) is now outdated. Whilst this is true, it should be noted that the new versions after this is using a new algorithm that has really changed the speeds for many cards. As such, to keep the test constant, we are still using the older verison. However, we will and have tested future models with the latest version 5.1.1 below. In addition, we have also plugged it into a new UHS-II enabled microSD card reader to see if there was any performance difference:

Again, our thanks goes to Jason for unconditionally lending us his new card for the purpose of this benchmark review
Model Reviewed: P-SDUX64U390G-GE