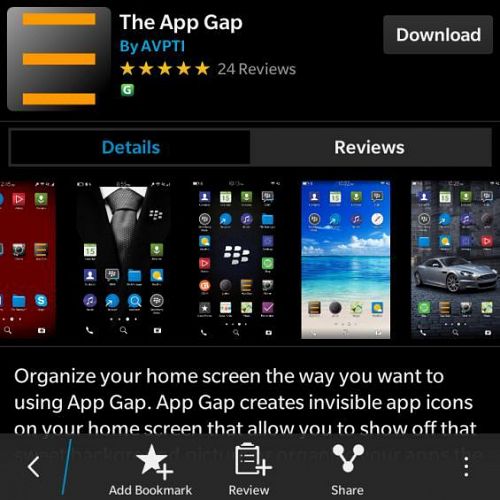 The AppGap is a handy little app that allows you to add invisible folders to your BlackBerry 10 device so you can further customize the look of your home screen. For this week, you can download it for free this week with a special promo code, thanks to the guys over at BerryFlow. Be sure to check it out!
So how do you redeem this?
Head over to BlackBerry World
Swipe down to reveal the hidden menu
Select Redeem
Enter the code: APPGAP2015
The price should now change to FREE
Enjoy it whilst its still free!