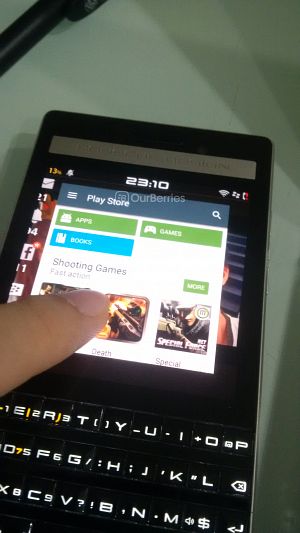 I know many of you have been looking high and low for this, and finally, thanks to Cobalt, we can use Google Play now, albeit unofficially. There is no promises that this might keep working, but this works right now! So check it out!
So how do we install it?
Install all 3 files. DO NOT OPEN THEM YET
Go to settings -> Accounts -> Add Account. Select 'Third Party Accounts' Google Account.
It will prompt you to login with a Google account. You can use your current one or a new one.
Once setup, close them all again.
Go and look for BlackBerry Google ID application that is installed somewhere on your homescreen.
Open it and select obtain Google ID.
It will ask you to login (check-in) and just do that.
It will generate a string of text and numbers.
Go to Google Play and enjoy!
Now at this point, if 7 or if Google Play Store tells you that it is unable to connect, you need to perform the following steps
Generate an app password by following the instructions.