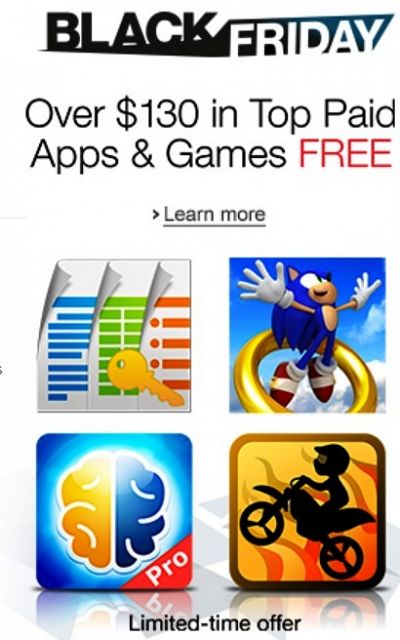 With just a day to Black Friday, its about time for the massive sales to start. Well, Amazon is starting first with their application giveaway, comprising of a whooping 40 applications worth over us$130! Available through the weekend, do check them out!
Here are the applications:
Note that whilst some are repeated, there are some new ones in the list that works beautifully, such as MAPS.ME. So do check it out!
Check out the whole bundle here