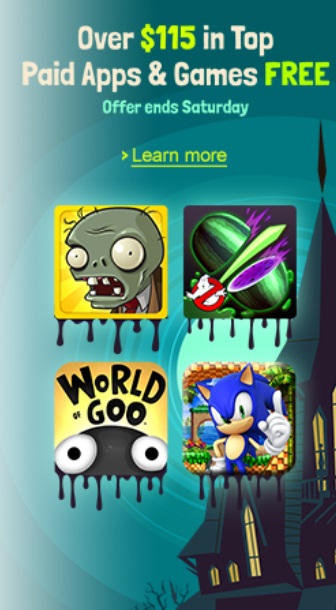 Amazon has started the giveaway yesterday afternoon till Sunday Morning, with a total of 40 applications and games. Not all, are available for BlackBerry 10 though, but mostly are available for us. You can use both BlackBerry Amazon appstore or on amazon's site itself on desktop to get it!
The list of applications and games includes:
You can get them all now here for free!