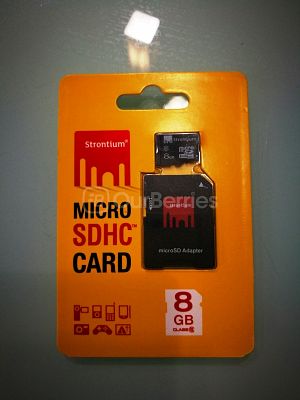 Today we have another Strontium MicroSD card up for review. This is Strontium's lowest-tier microSD card and also their lowest capacity card available. Let us take a look at how this stands against its larger capacity and faster rating siblings.
This Strontium MicroSD is not their flagship series card, and came with a microSD to SD card adapter. As a lower tier card, we are not expecting much from it however, but many cards have been surpassing their rated speeds these days, so will this surprise us?
The design of the card itself is pretty simple – a black card with white text. Embossed on the card, is the brand, class 6 rating, capacity and the format (MicroSDHC).
On the reverse of the card, is quite normal – just the a black background with the serial number, model and country laser etched onto it. In this case, the card is made in Taiwan.
Now, the card is rated as class 6, which mean it is expected to perform with a read and write of a minimum of 6MB/s. So now let us dwell into it!
Benchmark Test
Our first test here is the h2testw: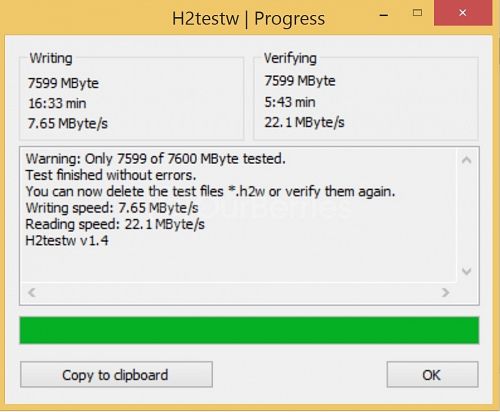 Next, we will run the CrystalDiskMark in various capacities. The first capacity we run it on was 4000MB or 4GB. The result can be seen below: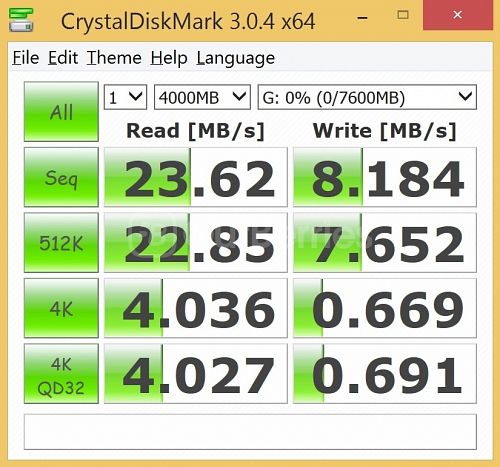 Next we run the second capacity which is the smallest or 50MB: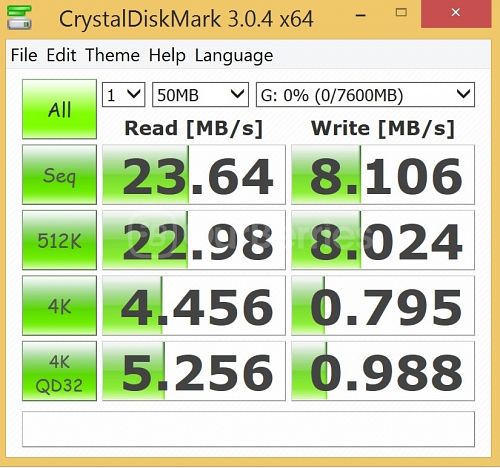 Lastly, we run the third capacity test, which tests it on the middle available volume 5 times and taking its average – 5 x 1000MB: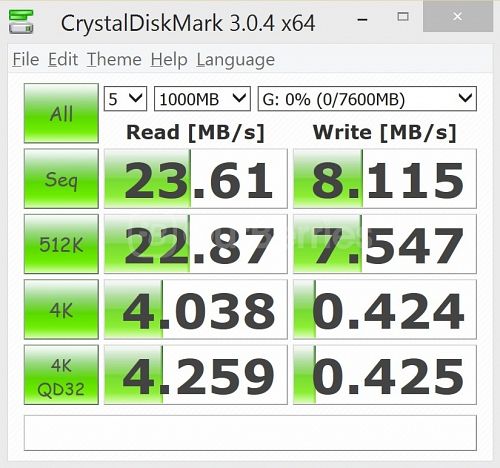 And when compiled into graphs: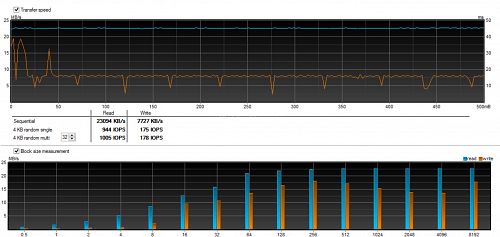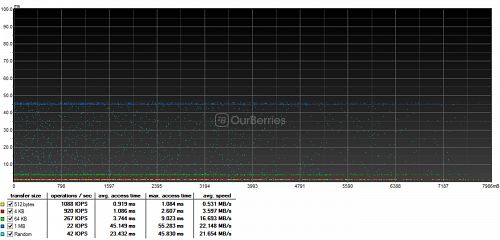 Overall, the card is pretty decent for its price, easily nailing and meeting its rated specification of Class 6. Whilst this is not a class 10 card, and also certainly not priced like one, the card's performance is indeed pretty good. Nonetheless, here's the speeds:
READ – 23,094 KB/s
WRITE – 7727 KB/s
All in all, this value orientated card is worth the bang for the buck, though, limited on the capacity choices, it is fine for general storage of files or data, with it lifetime warranty on the card. If you do not need much space and is tight on budget, this should be in your list of considerations.
NOTE: Model reviewed here is SR8GTFC6A