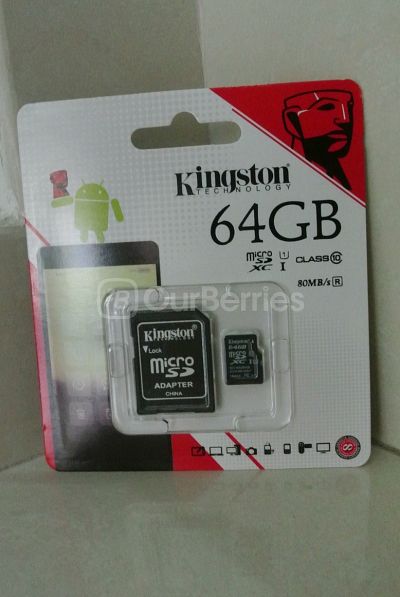 Card manufacturers are always improving their line up of memory cards and we have seen that from SanDisk, whom have kept their card brand/series constant whilst refreshing and improving on it. Now Kingston is on it too, with their latest microSD refresh for their standard card line up. In this case, they now have omitted the maximum write speed, but rather, only highlighting its maximum read speed.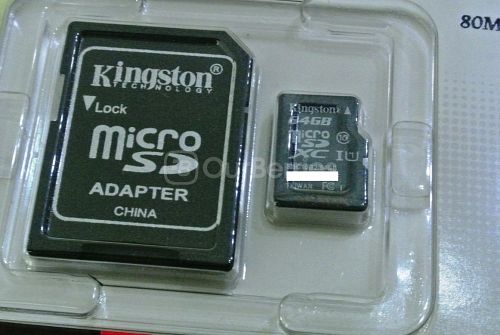 The last review on the standard card line up (Kingston SDCX10 / UltimateX) did not fare too well, so does this fare any better?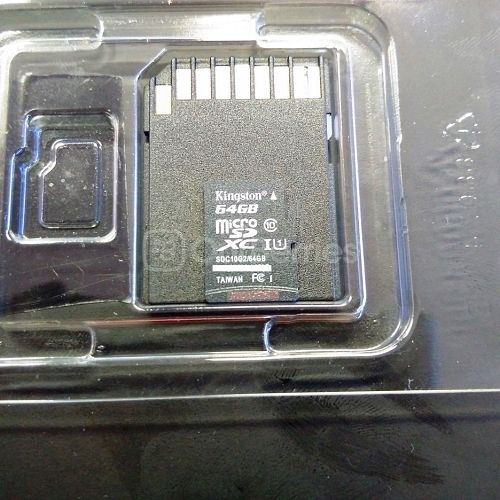 Like the previous card (SDCX10), the card still keeps its plain design; White text on the black background, it is ordinary and still, easy to read. On the front, we can see the brand, capacity, ratings, model, serial number, country of manufacture as well as the counterfeit-prevention mark. Again, Kingston has opted to apply the Colour-Shift technology to twart fakes.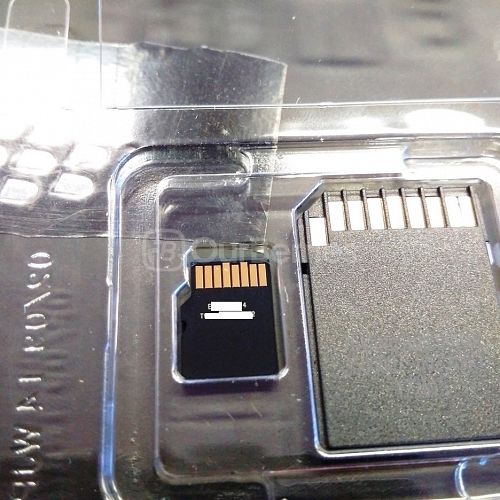 On the flip side, we have the serial number and model laser inscribed there.
Kingston, as usual, have also included the microSD-SD adapter in this packaging, which is good to have especially for those who frequently connect it to bigger cameras or computers.
It is no surprise that this is a UHS-I Class 1 compatible together with a rating of class 10 card, as its name has already suggested. This of course again means we can expect a minimum performance of 10MB/s for read and write speed. Furthermore, its read speed has been bumped up to a rated 80MB/s. Now, without further ado, let's test it out: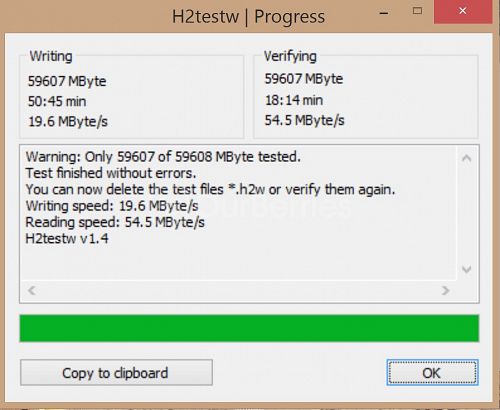 Next, we will run the CrystalDiskMark in various capacities. The first capacity we run it on was 4000MB or 4GB. The result can be seen below: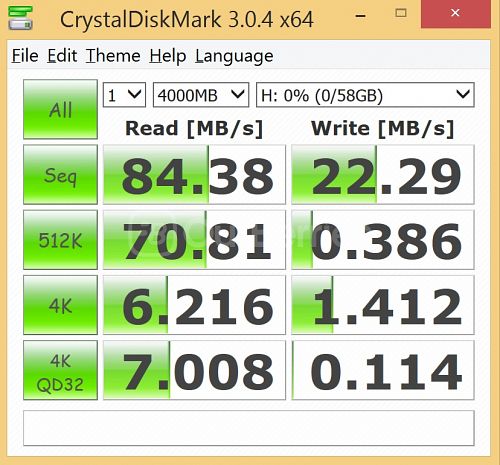 The next test, we ran the smallest test – 50MB: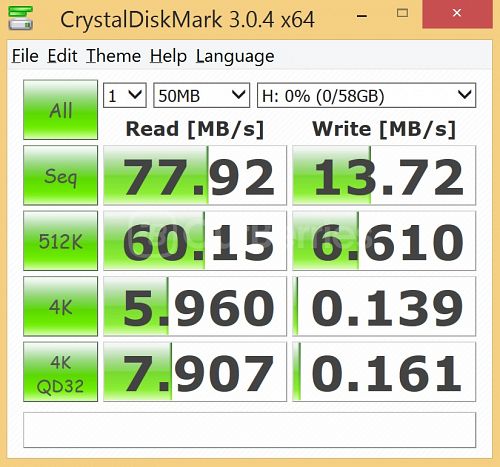 And finally, we run the middle sized test, taking the average of 5 attempts: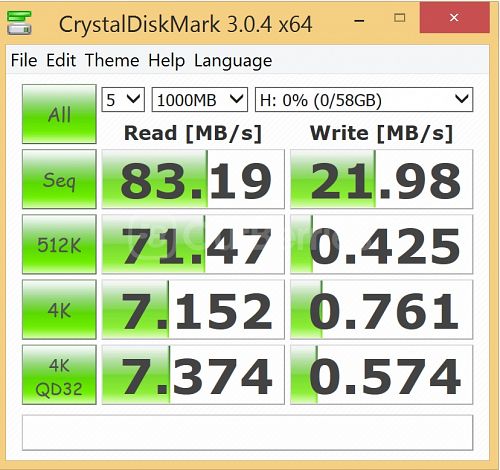 Overall, as we can see, despite the overall bump in speed, the consistency of the write is not there – it just keeps fluctuating. The read, however, has more or less been consistent, hitting the rated speeds. However, throughout the sustained read/write test by h2testw for the whole nand on the card yielded interesting results – only 54.5Mb/s for read.
Anyway, the overall speeds are:
81495 KB/s – READ
21640 KB/s – WRITE
Whilst the sequential speed being bumped up, the (well, horrible) random performance of the predecessor, however, is still being carried over here and there is no significant improvement at all. As such, should you be deciding to use this card for mobile purposes, it is our recommendation to stay away from it, although, for sequential use purposes such as storing of large files or taking photos using a camera, this card is still fine.
Model Reviewed: SDC10G2