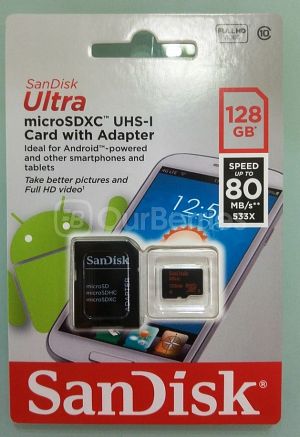 Last year, we reviewed and tested the SanDisk Generation 2 MicroSD card which was the 2014 model. Now, we are back at it again, this time looking at their 2015 model. The key differences here this time, is just the speed bump.
Packaging and even card wise, there are not too much of a difference as you can see. Putting the 2 cards side by side below, can you tell which card is which?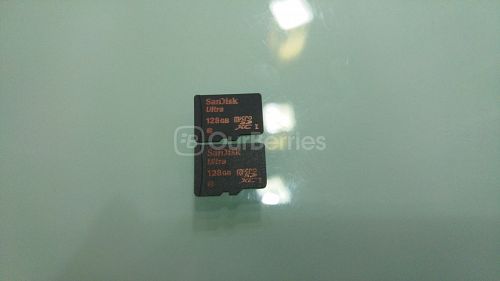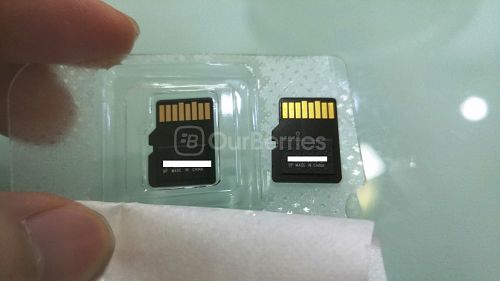 Like the older generations, the front has the brand, rating, capacity all printed in red on a black body, whereas the back has a small hump square with the serial number and country of origin, which remains to be China.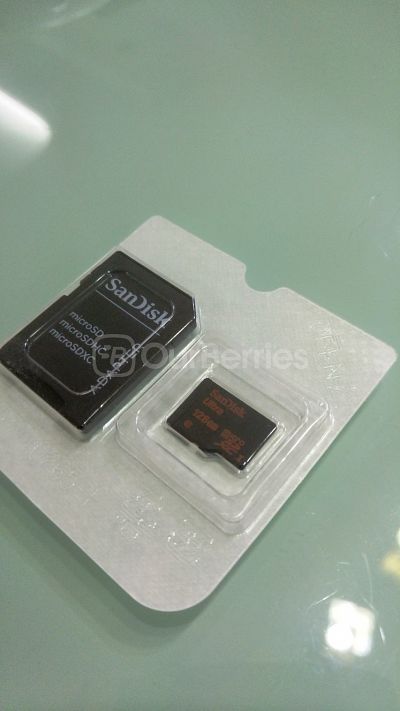 The key differences between the 3 generations are:
Generation 1 – up to 30MB/s (200x)
Generation 2 – up to 48MB/s (320x)
Generation 3 (Current) – up to 80MB/s (533x)
And not forgetting that all of them, this inclusive, is rated class 10 (minimum of 10MB/s of read/write) and of course UHS-I (for a minimum performance of 10MB/s for read/write). So how does this card really stack up? Was there really such a large speed bump? Let's go and take a look at it now!
Benchmark Test
Our first test here is the h2testw: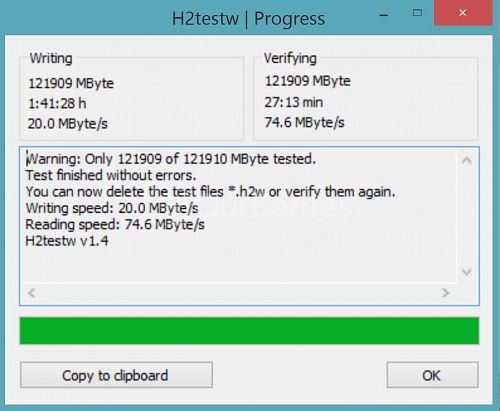 Next, we will run the CrystalDiskMark in various capacities. The first capacity we run it on was 4000MB or 4GB. The result can be seen below: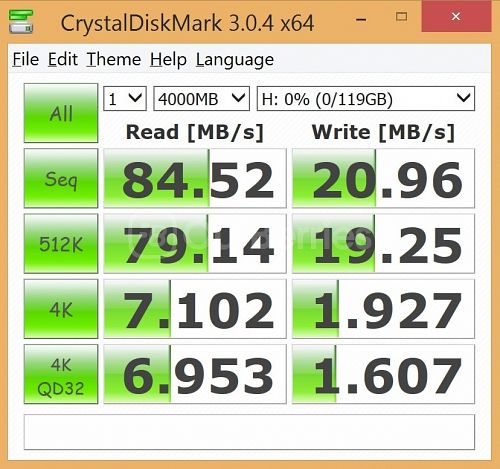 Next we run the second capacity which is the smallest or 50MB: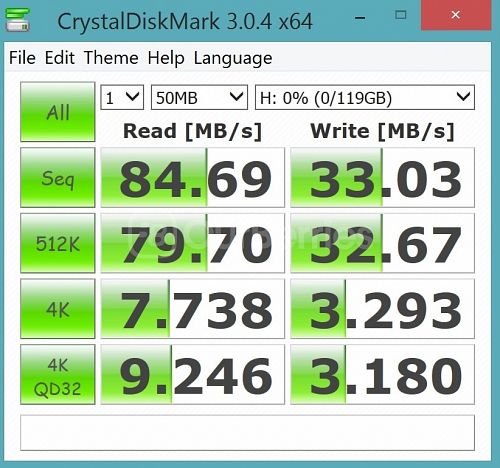 Lastly, we run the third capacity test, which tests it on the middle available volume 5 times and taking its average – 5 x 1000MB: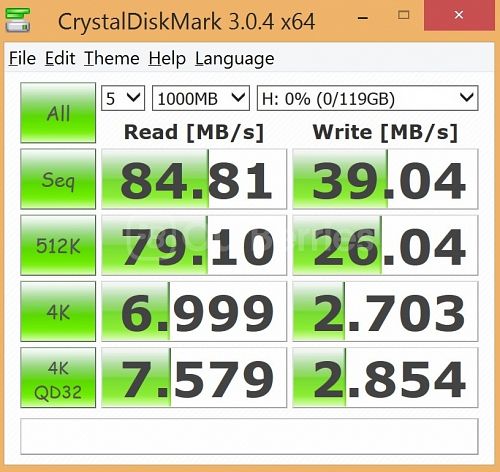 And when compiled into graphs: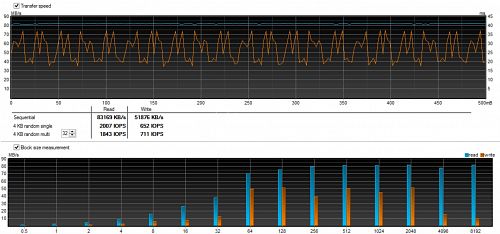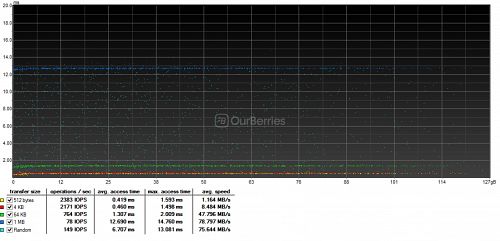 With the read at 74MB/s on H2testW and write at 20MB/s, the card lived up to its rated speeds. On the benchmark graph, however, we see some interesting results over the 500mB burst, where the write was consistently above 30MB/s and read above 80MB/s. This results are further backed up by CrystalDiskMark for the smaller sizes though for the 4GB, it started to slow down. Random speed also increased over the previous generation.
As such, with all the improvements that has happened, this card is one that is worth looking at when considering your big capacity card investments, should you need one.
Note: Model reviewed here is SDSQUNC-128G-GN6MA