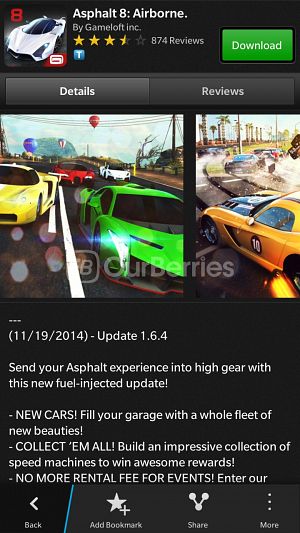 The last free asphalt game that we had was Asphalt 7 that was free way back last year. Now, the Asphalt 8 is offered free, so do go ahead and grab it! The best part about this? All BlackBerry 10 devices are now supported!
Some new features includes:
New Cars – Fill your garage with a whole fleet of new beauties!
Collect em' all – Build an impressive collection of speed machines to win awesome rewards!
No more rental fee for events! – Enter our Time-Limited Events using the brand new Fuel system and may the best driver win!
Extra Tank – This new booster is designed for new players that want an even playing field with the veteran racers out there!
Note that the game is about 1.6GB so it might be wise to use Wi-Fi when downloading and installing the game!