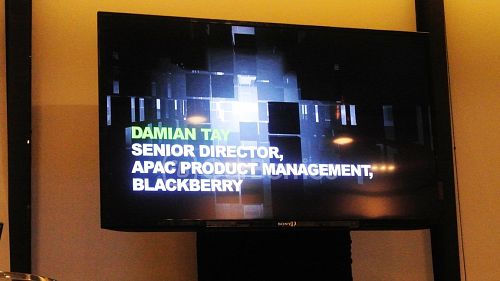 The BlackBerry Passport has launched for over a month now, and here we have, an exclusive demo with Damian Tay, Senior Director, APAC Product Management, BlackBerry. We will cover topics ranging from the BlackBerry Passport, BlackBerry's new OS – 10.3 as well as the BlackBerry keyboard and its amazing battery. So let's check it out!
So how does what is the BlackBerry Passport, and what is new in the new Operating System, including the picture lockscreen?
The BlackBerry Passport features a new keyboard, that is touch enabled, allowing new shortcuts!
The BlackBerry Passport has an improved battery, sporting the largest battery ever present in a BlackBerry device. Let us see how this will help with the BlackBerry Passport in its daily use!