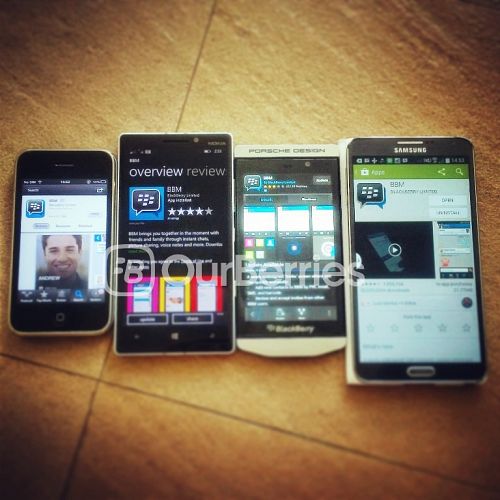 PT Telekomunikasi Indonesia (Telkom) recently released their Q3 earnings, but what does that have to do with BBM? Well this also helped to reveal their profit increase due to internet and data services. Let us check it out
Internet and IT services now accounted for 15.4 percent growth to Rp 26.9 trillion, with voice over internet protocol (VoIP) growing 44 times to Rp 3.7 trillion from only Rp 84 million year-on-year.
Such VoIP services included the use of BBM, which evidently is the most used messaging client in Indonesia. 79 percent of Indonesian smartphone users use BBM for about 23 minutes a day, found a recent Nielsen study. Whereas, only 57 and 30 percent of Indonesian smartphone users use WhatsApp and LINE for only six and five minutes a day, respectively.
Reza Priyambada, the head of research at Woori Korindo Securities Indonesia when discussing why most people had shifted to utilize data and Internet services instead of using voice and SMS services to connect, says:
I think we can clearly see that many people are now communicating via BBM [and other messenger platforms]. They can also use media share
This no doubt, is another piece of good news, for BlackBerry.