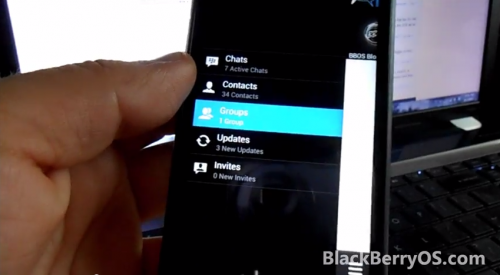 The end of summer is fast approaching, and so is the launch of BBM for iPhone and Android (fingers crossed). Now we finally have a video demo of BBM for Android on video. Let us know of what you think of it!
http://www.youtube.com/watch?v=7uSa9xBduKw
The look and feel of the app looks exactly like BB10, while some may complain that it doesn't conform to Google's app design guidelines, I think it's a smart move by BlackBerry. This will give users on Android and iPhone a glimpse of what BB10 looks like.
Are you looking forward to the launch of cross-platform BBM?
Source: BlackBerryOS.com