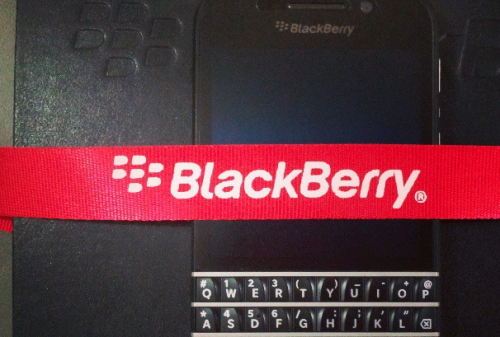 As of last Friday, Blackberry's share price has risen over 37% since the start of the year, and the stock fetched a multiple of 4 times NTM EV/Sales. However, that has not stopped Goldman Sachs from giving BlackBerry a Sell rating and 10% downside to its price target of $8.50. BlackBerry has a 52-week trading range of $6.65 to $11.74 and a consensus analyst price target of $9.60.
The reason for the rating goes as follows:
With the auto business trading at an implied 13-17X revenue, and unlikely to ramp meaningfully until 2019, we think fundamentals will be the primary driver of the stock over the next 12 months. On this point, we see risk to 2HFY18 and FY19 estimates given the Street modeling a sharp inflection, and increasing competition in EMM., and cites three reasons for her concern.

BlackBerry has outperformed the S&P 500 by 26% YTD, and by 8% over the past year. There have been several positives: In September 2016, the company announced its intention to exit the hardware business and instead focus on software that leverages its core IP in security and communications. In October 2016, BlackBerry announced an expanded agreement with Ford to expand into multiple areas of automotive technology.

Furthermore, in April 2017, Qualcomm agreed to pay BlackBerry $815 million for overpayment on royalties, strengthening BlackBerry's balance sheet. The company now holds 33% of its market cap in cash, and announced a 31 mn share repurchase in June 2017).

We recognize each of these factors as material positives for a company that is in the later innings of a turnaround. However, with automotive not likely ramping materially until 2019/2020 (based on management comments and 2-3 year production cycles), we believe near-term fundamentals will still matter for the stock (as evidenced by 15% underperformance post the last earnings report, after reporting 1Q18 revenue 9% below the Street).

On this point, we believe the enterprise mobility market is becoming incrementally more competitive, in part due to bundling from larger suite providers, and in part due to growth from non-regulated industries, where BlackBerry's product is less well positioned.

We are 3% below the Street on FY18 revenue and 8% below on FY19. Lastly, our SOTP valuation suggests that investors are valuing the automotive opportunity at 13-17X EV/sales, which we believe already reflects long-term optionality, as it compares to high-growth M&A comps at an average of 6X EV/sales, and auto/AI chip vendor Nvidia at 8X EV/sales.