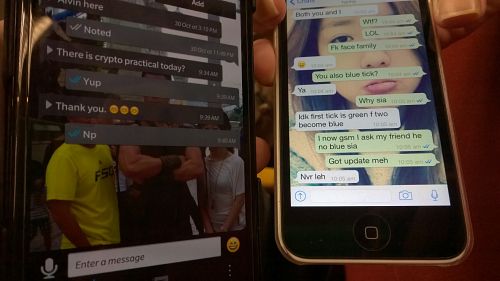 Earlier this year, WhatsApp (by FaceBook) decided to drop support for all BlackBerry devices running BBOS and BlackBerry 10. However, that said, they have now officially extended the life of the app till June 30 2017. You might be still receiving the annoying blackmailing message from WhatsApp threatening to cut off service on 31 December, but it should be updated soon.
Here what was noted on their site:
WhatsApp support for mobile devices

As announced in our blog, we will soon be ending support for certain devices. On June 30, 2017, we will no longer support the following platforms:

BlackBerry OS and BlackBerry 10 Nokia S40 Nokia Symbian S60 The following platforms will no longer be supported at the beginning of 2017:

Android 2.1 and Android 2.2 Windows Phone 7 iPhone 3GS/iOS 6

These platforms don't offer the kind of capabilities we need to expand our app's features in the future. If you use one of these affected mobile devices, we recommend upgrading to a newer Android running OS 2.3+, a Windows Phone 8+, or an iPhone running iOS 7+ before the end of 2016 to continue using WhatsApp.
That said, several developers have taken the task to build a 3rd party WhatsApp application for BlackBerry 10 when the initial announcement was made earlier this year.
As for now, those of you still relying on WhatsApp, may continue to use it.