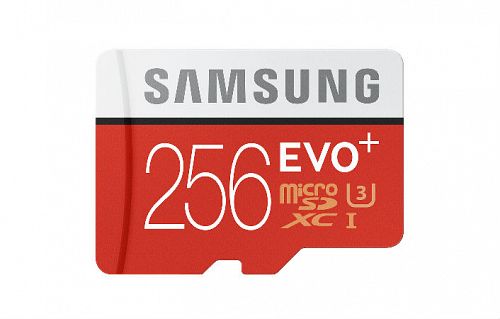 Earlier today, Samsung unveiled their new highest capacity microSD memory card in the EVO+ lineup. Whilst we have not gotten a chance to try out this line up yet, its performance haven't seem to be anything stellar from the EVO series yet. However, the claims that Samsung is putting on this particular 256GB microSD card is really interesting.
According to the press release, the new memory card will make use of the new V-Nand technology, first seen in their Samsung Evo 850 SSD line up. Now, it seems like they are starting to apply this to their microSD cards too.
Furthermore, with a speed claim of "read and write speeds of up to 95MB/s and 90MB/s", this is putting the card to the identical level as those high end UHS-I cards such as the SanDisk Extreme Pro, Samsung PRO/PRO+. However, the fact that their own 128GB microSD is struggling to keep up to speed, really makes us wonder, if this card can do it.
However, until we have benchmarked the card, these are just our initial thoughts of it, but 256GB might be the new highest-capacity card available for consumers!