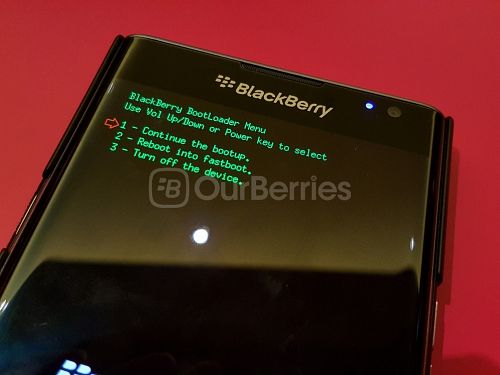 Have an issue with the BlackBerry Priv's OS? Or feeling itchy for some early marshmallow fun? Well, BlackBerry has updated the autoloader for the BlackBerry Priv to include to Android M update, so if you want to get it early, here it is!
Update: June July Autoloader has been updated in this post!
For BlackBerry Priv
The Marshmallow launch update OS Autoloader
The Marshmallow Updated Autoloader (AAE723)
The Marshmallow Updated June Autoloader (AAF057)
The Marshmallow Updated June Autoloader (AAF518)

The Marshmallow Updated September Autoloader (AAG202)
For BlackBerry DTEK50:
AAG124 for BlackBerry DTEK50
Warning: This is an autoloader and this WILL wipe and delete all data from your device!
NOTE: This autoloader is only for LOCAL sets in Singapore.
So if your still interested, how to use it?
Download the autoloader from above
Make sure you have the BlackBerry Priv USB Drivers installed. If not, get them here:
BlackBerry Android Support Software
Press and hold both the Power and Volume Down buttons for 30 seconds to boot the Priv into fastboot mode. Alternatively, press and hold the Volume Down while turning on Priv and selecting Reboot into fastboot (when in fastboot mode, the Priv will display the BlackBerry Bootloader Menu and a purple LED)
Now, depending on your computer's OS, the steps will vary slightly:
Windows
Open and extract the downloaded autoloader file (including all files and folders)
Open the extracted folder
Execute the flashall.bat
Follow on screen instructions as prompted
MAC OS X
Open and extract the autoloader file (note the location of the downloaded autoloader file
Rename extracted folder to Priv
Open Terminal (Finder > Applications > Utilities > Terminal)
Type cd /Priv
Type ./flashall.sh and press Enter
Follow on screen instructions as prompted
Note: Completing the reload of the OS will erase all local data from the Priv.
Once completed, you should have a fully wiped device and be able to start entirely fresh with the setup process of your Priv.
Note: Use these files at your own risk, don't blame us if you break things.