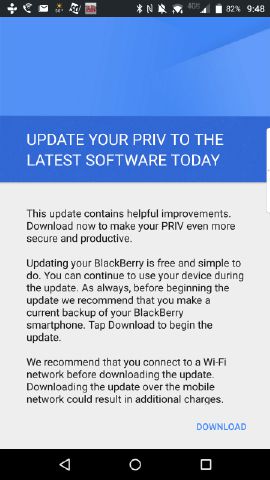 The March security patch for the BlackBerry Priv is now available to download OTA from BlackBerry. The update, which weighs in around 17MB, brings some further security enhancements to the phone. BlackBerry & Google has yet to release what was fixed and patched in this, however, it should be out soon.
Update: Change log is now available The release for this update is AAE016.
Update: The update brings about 12 patches for the Android OS for BlackBerry Priv and the change log is available on BlackBerry Knowledge Base now.