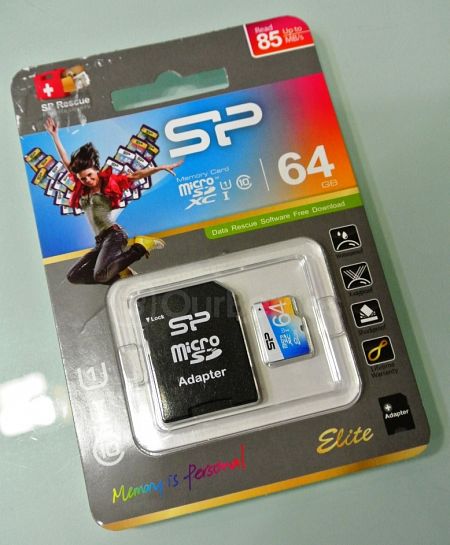 We have ended our main microSD benchmarks for many of the popular memory card (brands) but that does not mean we are over! Technology is always improving and hence, microSD's will always constantly be upgraded and new models, entries will enter this market. Today, courtesy of Marcus, we have the Silicon Power 64GB Elite MicroSD memory card.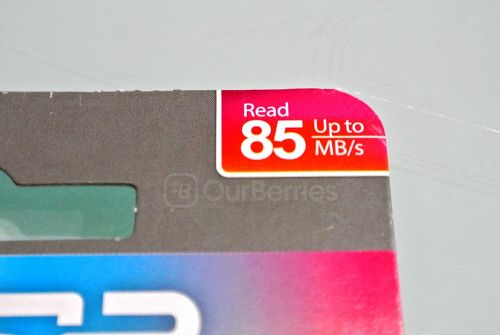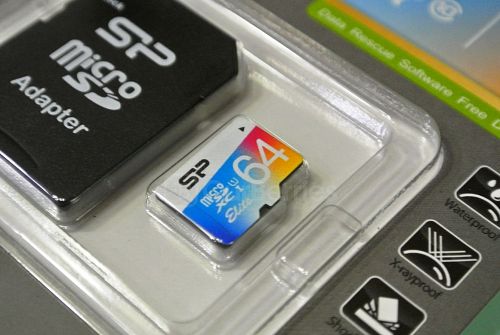 As we can see on the packaging, the card is rated up to 85 MB/s for READ speed, with no mention of the write speed. Nonetheless, the card comes with a microSD to SD adapter which is pretty simple designed, that is pure black and Silicon Power (SP) brand and the purpose of the adapter.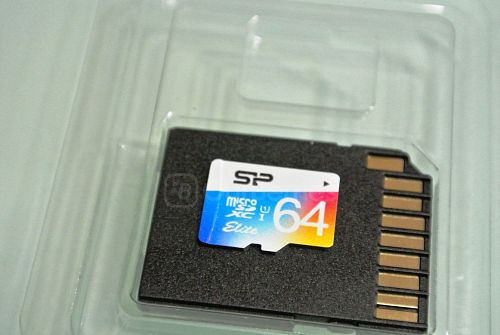 On the front of the card, we have the capacity and series with its rating printed on the colorful background in white text, whilst the brand is printed in black on a white background. The card itself is rated class 10 with UHS-I rating.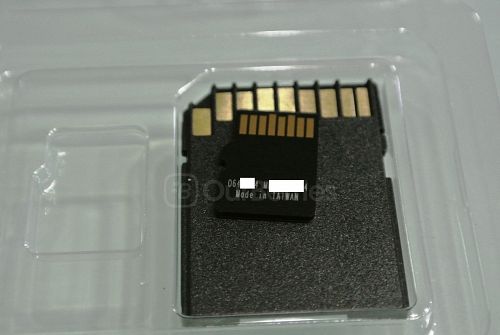 On the back of the card, we have the model code and serial number etched in laser as well as it country of manufacturing, which is Taiwan.
As seen earlier, the card is rated UHS-I and class 10 rated which tells us we can expect a minimum performance of 10MB/s for read and write speed. Besides, as mentioned earlier, the packaging also writes read speeds to up to 85MB/s.
So let the test Begin!
First up, the H2TestW: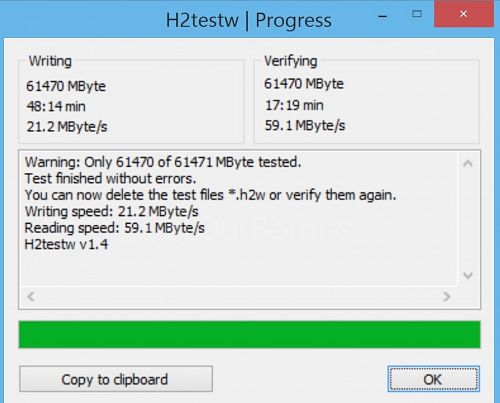 Next up, we ran the CrystalDiskMark in various capacities.
The first capacity we run it on was 4000MB or 4GB. The result can be seen below: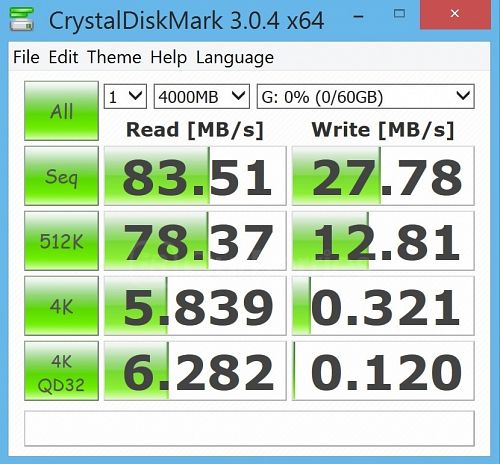 The next test, we ran the smallest test – 50MB: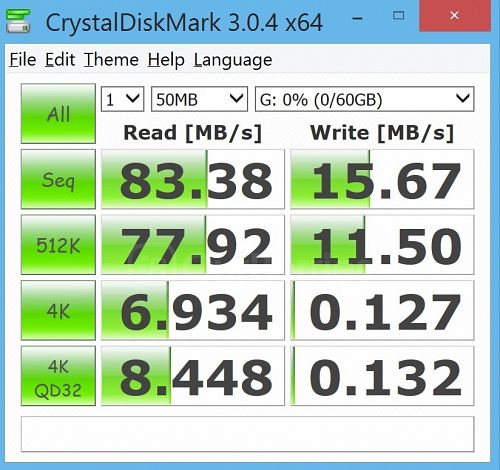 And finally, we run the middle sized test, taking the average of 5 attempts: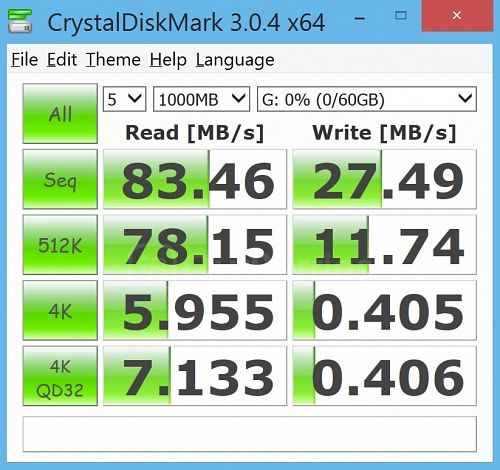 Overall, as expected, the read speed is pretty much almost always above the rated 85MB/s although H2TestW test showed it to be only roughly 59MB/s when testing the whole card. The write, on the other hand, sustained pretty much on the lower spectrum, though slower than other offerings from competitor's lower end cards such as SanDisk Ultra or Samsung Evo. Overall, the speeds are:
READ – 87631KB/s
WRITE – 28,097KB/s
All in all, the card's offering at the current price point (US$21.99) means this card is very value for money, however, the write speed seems to be letting down a little, but for the value, I guess it is a good trade off, especially for such high read speeds. Backed with lifetime warranty, this Taiwan card could be well worth for those looking for budget cards.
Rating:
Once again, thanks to Marcus for lending us his card for this testing!
Note: Model tested is SP064GBSTXBU1V20SP