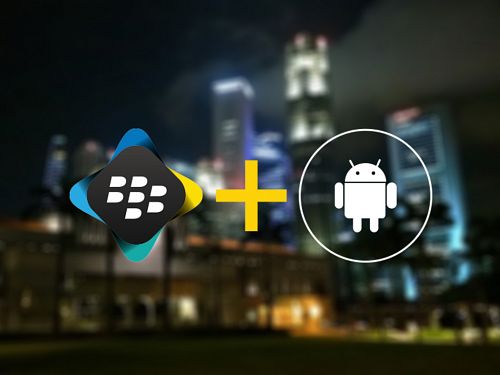 Amidst leaks and rumours about Android-powered BlackBerry devices, comes the news of a partnership between BlackBerry, and Google. Browsing to androidsecured.com, brings us to a BlackBerry site with the headline "Bring Android to work".
Captioned below the headline: "BlackBerry® and Google™ are working closely together to set new standards in enterprise mobile security for organizations deploying Android™ devices."
It seems like an attempt to make Android more secure for enterprise users when used in tandem with BlackBerry's BES offerings, which seems like a win-win situation. Google gets to make a step forward in terms of Android in the enterprise market, and BlackBerry gets another selling point for BES.
The move is perhaps not that surprising considering security is one of BlackBerry's strength.
ANDROID LOLLIPOP AND BES12: BETTER TOGETHER

Android Lollipop delivers key enterprise functionality and addresses any previous enterprise security concerns. BES12 supports Android Lollipop, allowing you to confidently deploy Android devices in your organization.

AND IT GETS EVEN BETTER

New features are now available through Android and BES12 that enable organizations to further secure enterprise and personal data on Android devices, set new levels of hardware based encryption, and ensure tight integration with Google Play™ for Work, for increased application management, while delivering a consistent end-user and management experience across their Android fleet.
Which begs the question as to what else might BlackBerry and Google be working on together. Is this just a piece of the puzzle that will ultimately lead to an Android-powered BlackBerry device, or will we see BlackBerry 10 adopt the full suite of Google apps, and services in the future?
After all, John Chen, CEO of BlackBerry did say that BlackBerry is not against building an Android device, provided he can make it secure. Which does make this partnership intriguing as it seems like a way to make Android more secure.
Whether the rumours come to fruition, only time will tell. For now you can find out more about the partnership  here.