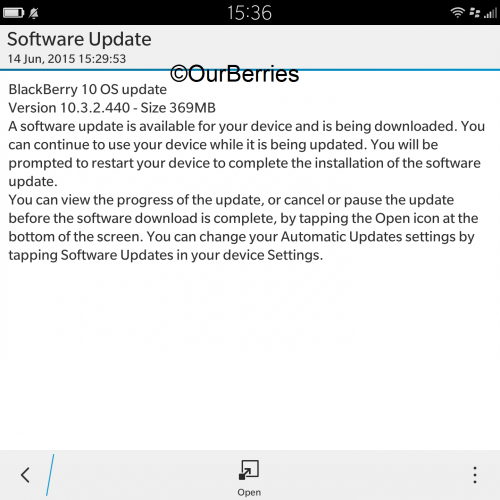 It seems like BlackBerry is now pushing out the latest BlackBerry OS, OS 10.3.2.440! The next generation of BlackBerry 10 is here and it brings about a bit of update. You may not receive the update yet, but it will come soon.
Key upgrades of BlackBerry 10.3.2 includes:
Camera
The camera enhancements with 10.3.2 includes: low light performance in auto-mode, improved face-detection, and reduced blur caused by motion. All of these make taking pictures in any situation as easy as point-and-shoot.

BlackBerry Calendar
As always, when you enable Meeting Mode on your BlackBerry Calendar, your phone automatically sets your phone to quiet for the duration of your meeting. With 10.3.2, you can now customize this feature to work however you need it to by specifying the events controlled by Meeting Mode, such as adding calendars to the ignore list.
And back by popular demand, your BlackBerry Calendar month view will show shrinking & growing date numbers depending on how busy your schedule is that day to show you just how busy the workday is at a glance.
So do stand by for it! If you bought your device from BlackBerryStore directly (not in Singapore), you should be receiving it right now!