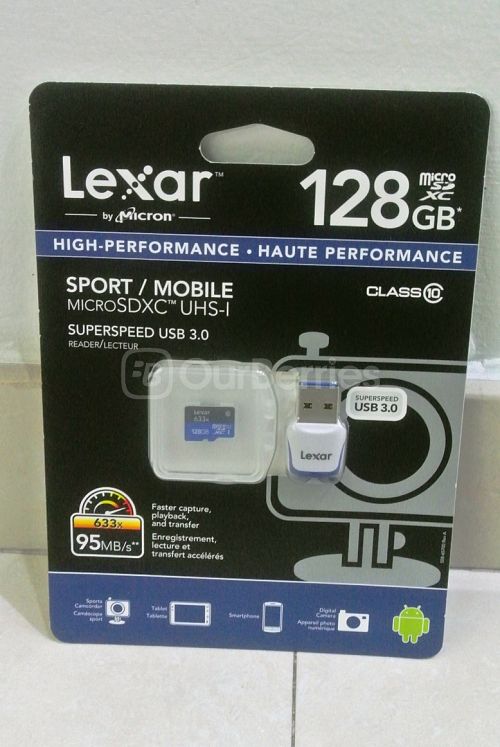 After we took a look at all the microSD's from the 64GB, the next consumer category that is up and rising is the 128GB category. Right now, it is limited to mainly this 3 brands: Lexar, SanDisk and Samsung. After SanDisk released their 128GB, they had close to no competition until Lexar joined in the fun. Slotted into their highest end series, its a stark contrast to the competitors who put it into their lowest end series.
The 64GB variant of this series performed pretty well previously, so will this live up to it? Well, first, let us compare that of the 64GB and the 128GB.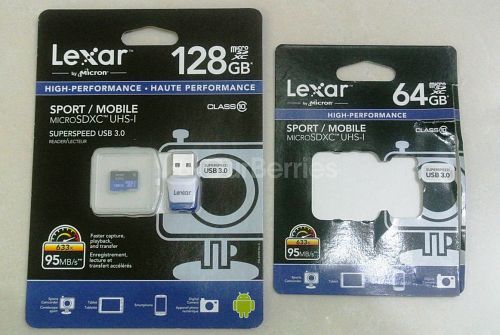 For some reason, the 128GB comes in a large, much larger packaging than the 64GB. However, like the former, this comes with a plastic microSD card holder as well as a USB 3.0 super-speed microSD card adapter.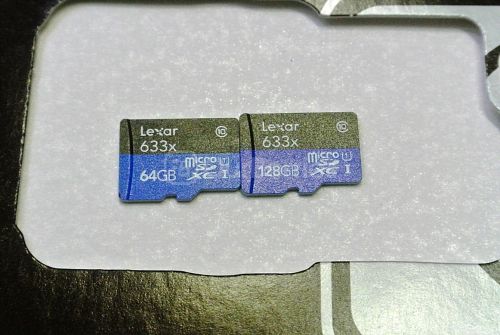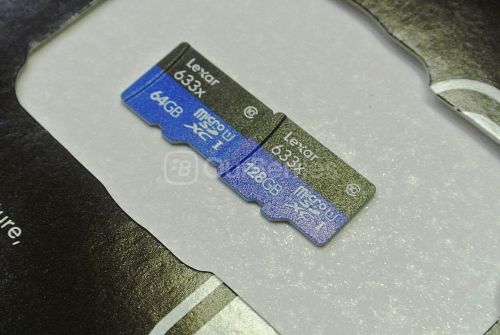 Placing the cards side-by-side, it is clear that whilst similar, the 128GB itself holds a slightly different shade of blue, giving a more purple-ish hue over the 64GB counterpart. However, apart from that, the design is pretty identical. The front is split into 2 color background, the top being black and bottom being blue. The words are printed in white with the top half having the brand and speed, whilst the bottom having the capacity and ratings.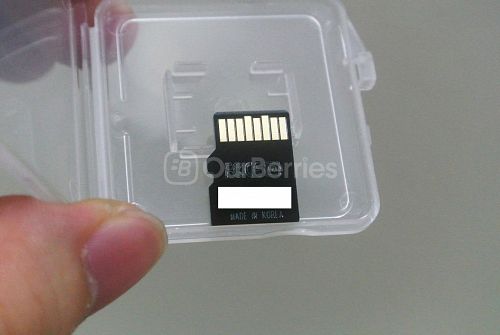 On the back of the card, we have the model and serial number laser etched onto it as well as its origin. In this case, it was made in Korea.
The card has been rated to have up to 95MB/s, and not forgetting class 10 (minimum of 10MB/s of read/write) but just UHS-I rating. So how does this card really stack up? Will it live up to the extreme (plus) performance? Let us find out now!
Benchmark Test
Our first test here is the h2testw: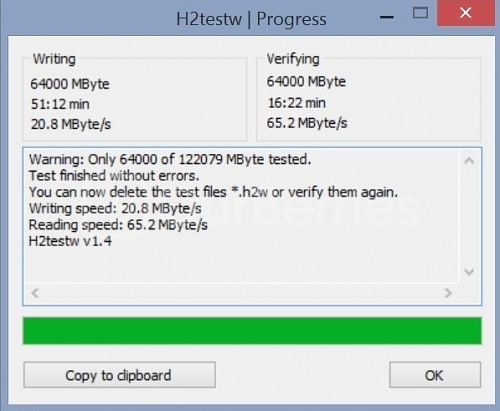 Next, we will run the CrystalDiskMark in various capacities. The first capacity we run it on was 4000MB or 4GB. The result can be seen below: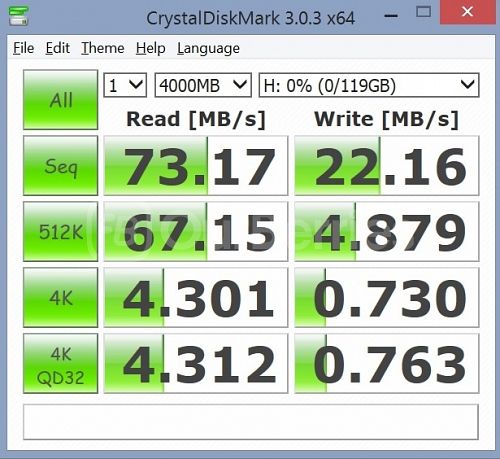 The next test, we ran the smallest test – 50MB: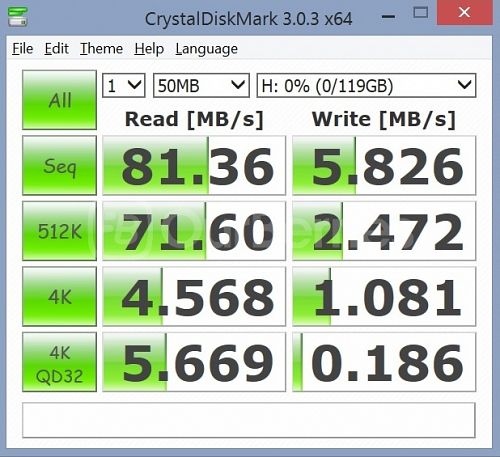 And finally, we run the middle sized test, taking the average of 5 attempts: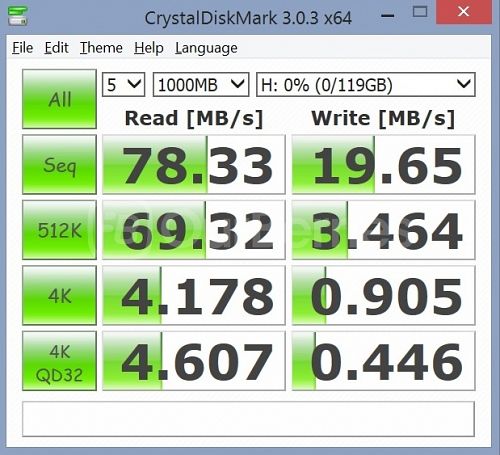 When compiled into a graph: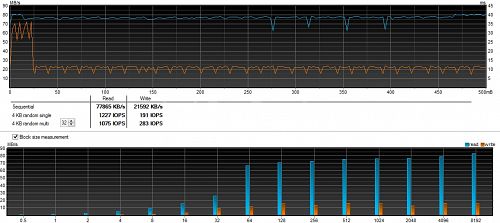 As we can see in the results, the performance, whilst exceeding its rating and certificated results, is still, however, a far cry from its predecessor  of 64GB in performance. In terms of 128GB performance, however, this card still holds the crown but overall, the performance like the other 128GB microSD cards, are a disappointment. If Lexar had branded this as the 300x variant instead, this card could have saved quite a bit of reprieve. However, with the price tag on the street close to that of the SanDisk and Samsung, and the fact that this is a MLC based card, and a powerful lifetime warranty for the card (1 year for the card reader), there is no reason to shun this card, considering its superiority all round.