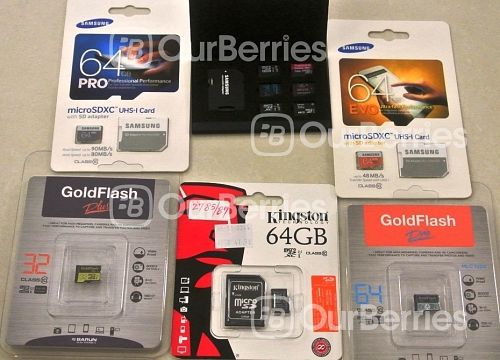 It took quite a while for us to complete this whole microSD testing campaign, but now that it is over, its time to giveaway the prizes! Back in September last year, we mentioned we have one microSD (64GB) to give but over this period, it has multiplied to five, (comprising of 1 x SanDisk Extreme, 1 x Samsung Evo, 1 x Kingston UltimateX, 2 x SanDisk Ultra)! Find out if you are one of the lucky winners!
And now, to announce our winners, we have not one, but five microSD cards (64GB) up for grabs. Here are our winners, if you are one of them, you should have already received an email or BBM from us to claim your prize!
Alfred Ong (BBM)
Brandon Tang (BBM)
Congratulations to all our winners! If you did not win one, well, stay tuned because we have more prizes to giveaway such as the limited edition Xiaomi Powerbanks!