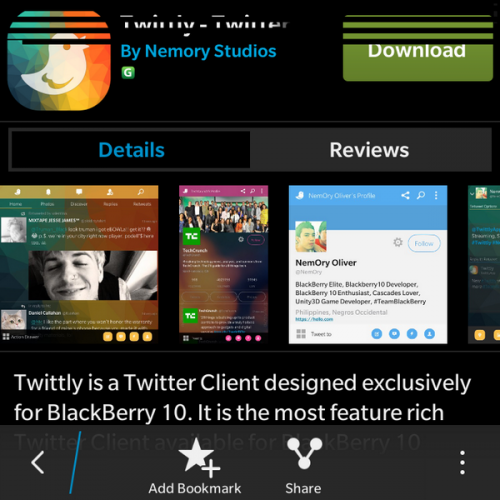 The native 3rd party twitter application, Twittly, has been updated officially to version 2.0.300. With a range of bug fixes, you can expect the application to work even smoother! So do give it the update if you are using the application!
The update includes the following bug fixes:
Headless Hub Integration
Hub Notifications
Delete / Mark Read Unread : Multiple Hub Notifications at once
Fixed Favoriting a Tweet
Fixed Posting a Tweet
Fixed Retweeting a Tweet
Improved Performance
Simpler and Improved UI
Secured Flurry Analytics
No More Security issues
Improved Auto Hide Bars
Fixed HTML Bugs
Backup and Restore Feature is deprecated.
Twittly is available for FREE from BlackBerry World.