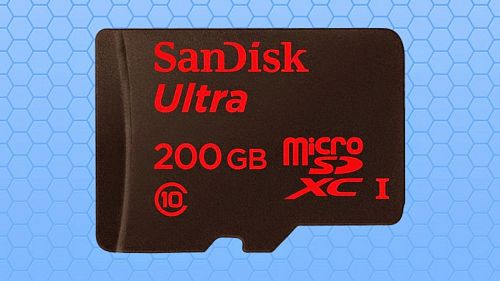 There's no such thing as too much storage in too small a space. This morning at Mobile World Conference (MWC) announced their latest line up to the microSD card segment, more specifically, their Ultra series. In this case, its the 200GB Ultra microSDXC UHS-I card, and this comes one year after the company released its then-earth-shattering 128GB microSD card.
Add this to a BlackBerry Porsche Design device and you have a whopping total of 264GB of memory. Imagine all the data that can be stored one just one tiny card!
Well, this new 200GB card is now the world's highest capacity microSD card with 56 percent more storage than the 128GB one. The card can transfer up to 1,200 photos in a minute at up to 90 megabytes per second and hold up to 20 hours of full HD (1080p) resolution video
The 200GB microSD card will set you back a lot too, with a MSRP of USD$399.99.