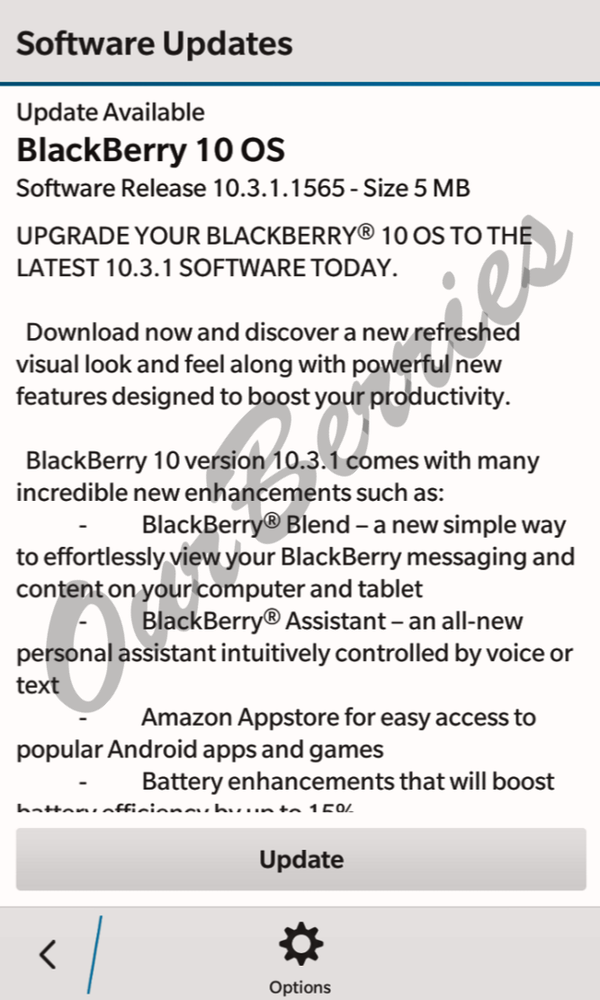 Its official. After BlackBerry put the update back into rollout this morning, Singtel and Starhub has officially pushed the updates out! BlackBerry OS 10.3.1 will offer serious enhancements for all BlackBerry 10 devices.
Update: Seems like M1 has it now too.

However, as noted by many, the current release of the OS 10.3.1 may still be a little buggy, with the most prominent being the notification alert bug and flickering issue, but rest assured that the patch we mentioned is still coming.
In the meantime, enjoy the updates on Singtel and Starhub. (And now M1)
If you aren't receiving the update yet, you can head over to settings -> software updates -> check for updates.
Else perform a hard reboot by removing the battery for 5 seconds before placing it back in or (for integrated battery models) press and hold the volume up and down button till the device shuts off.
Nonetheless, we always recommend you to perform a backup of your device first prior to updating.
Thank you all for sending the tips in!