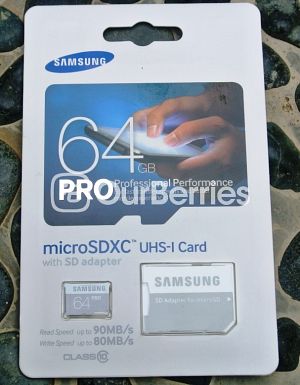 After looking at the older model of the PRO series microSD card, today we will take a look at the new model. Released earlier this year alongside with the Samsung EVO series, the new PRO series is meant to replace the older PRO series, yet keeping the same series name. Sporting a performance of 90MB/s for read and 80MB/s for write, that is a huge step up from the 70MB/s, 20MB/s for the old series. So how will this match up?
The card comes with a microSD to SD adapter which has the same design as the EVO's adapter.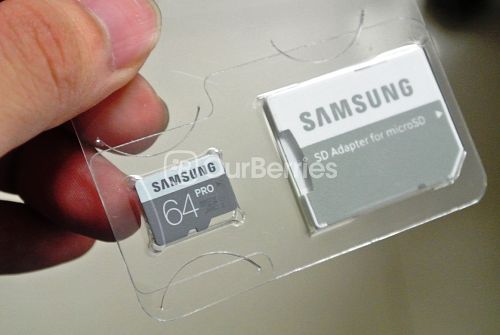 On the front, we have the Capacity and series printed in white, whilst the brand and rating is printed in grey. Whilst this is Samsung's highest end offering, it is rated as UHS-I Class 1 only.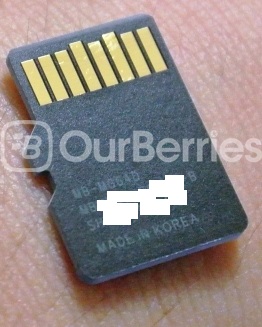 On the back, we have the model, serial number, batch number as well as manufacturing origin laser printed on it. No surprise, like all other Samsung cards, this is made in Korea.
As seen earlier, the card is rated UHS-I and class 10 rated which tells us we can expect a minimum performance of 10MB/s for read and write speed. Besides, as mentioned earlier, the packaging also writes read speeds to up to 90MB/s and write of up to 80MB/s.
So let the test Begin!
First up, the H2TestW: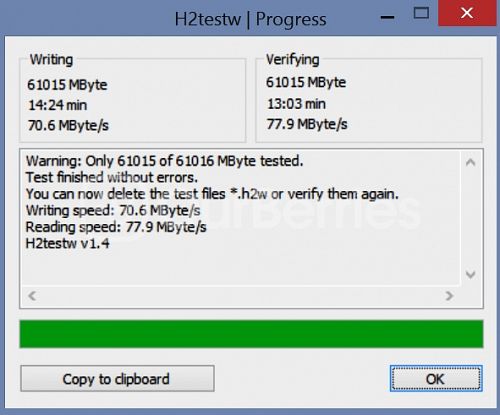 Next up, we ran the CrystalDiskMark in various capacities.
The first capacity we run it on was 4000MB or 4GB. The result can be seen below: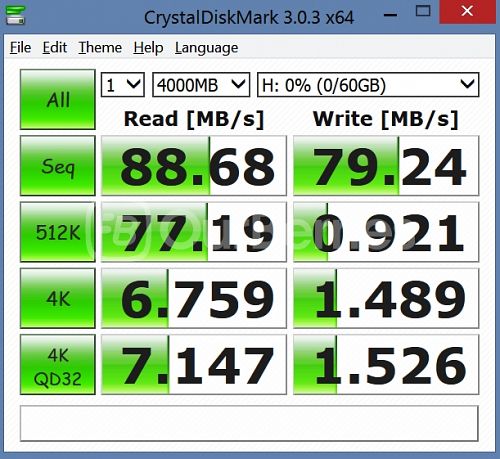 The next test, we ran the smallest test – 50MB: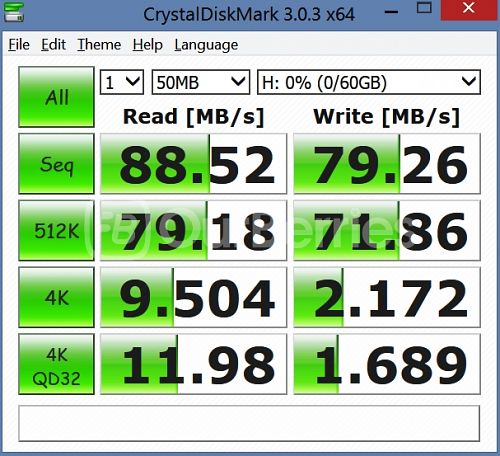 And finally, we run the middle sized test, taking the average of 5 attempts: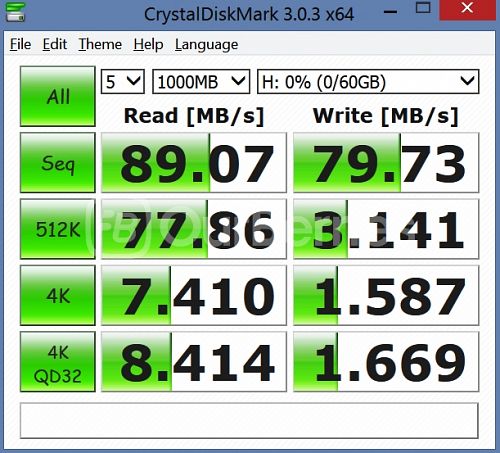 Overall, as we can see, the speeds are very close to the rated speed by Samsung, although the write has not been exactly consistent. Random speed wise, it has also performed very well, although it still stops short of the EVO series, it still performs very well! Overall, the speeds are:
READ – 85583 KB/s
WRITE – 77288 KB/s
All in all, the refreshment of the card definitely did good for it, and the card is still a very well rounded card. I would say that this could probably be the best all rounder high-end card. With its good performance in both random and sequential speeds, this card is indeed worthy of being the flagship card. Powered by MLC technology, and a price availability of $75, this is actually, one of the more affordable flagship cards. Whilst rated at only UHS-I Class 1, the performance indicates that it is more than capable to support UHS-I Class 3, and as a new card, this is pretty surprising to us. This card though, is recommended for both mobile or even camera use, and there is no reason to ignore this card, unless of course, you are on a budget.
Rating: