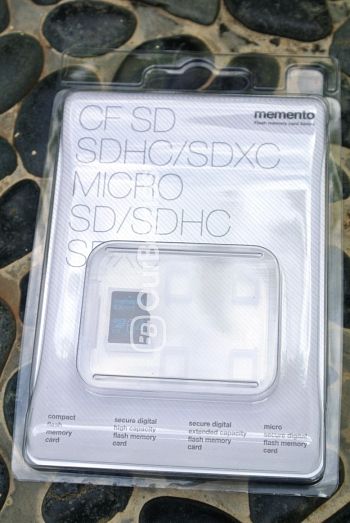 The next competitor we have for you today, is from Memorette, Memento EXpert MicroSD. This is Memorette's latest series of microSD cards that were released only in July this year. Again, Memorette is fairly new in the microSD game, but we will take a look at their older products later.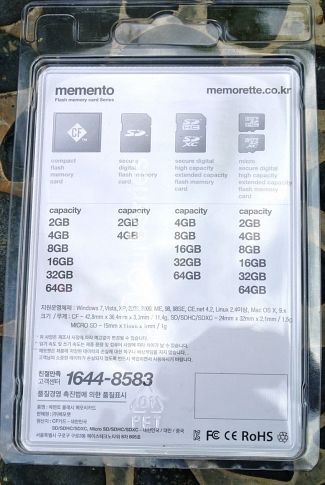 Memorette was founded in 2007, and is apparently now one of the major USB flash drive manufacturers in South Korea with domestic market share of over 30%. They specialize in manufacturing and distributing data storage products, including USB flash drives, flash cards and external hard disk drives. However, they work with their suppliers which Samsung, Micron and Hynix help produce these products, so they are not exactly the top of the production chain. That said, this should set many of minds at ease since the production is done by reputable, large companies.
Now, let us take a closer look at the Memento EXpert MicroSD.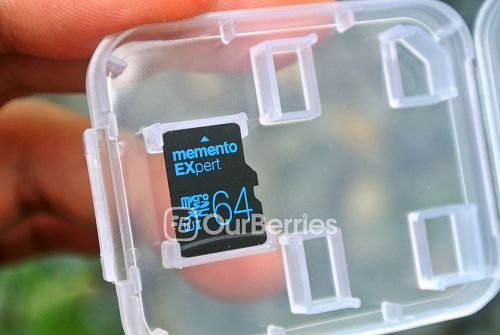 The front card is coated in simple black, and the texts are printed in bright blue which makes it easy to read and see. Like many of the new cards now, it shows just its type of microSD and only UHS-I Class 1 speed rating, rather than having it with class 10 symbol.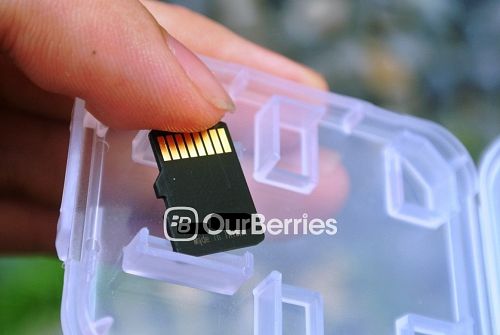 The back of the card simply has the batch code and serial number laser etched onto it, as well as it's origin. In this case, unlike Barun Electronic's, this is made in Taiwan.
Of course, this card clearly states that it is UHS-I Class 1 which means we can already expect a minimum performance of 10MB/s for read and write speed. So, let's test it out:
First, we will be running the H2testW, a free program that tests the raw or sequential read and write of the memory module.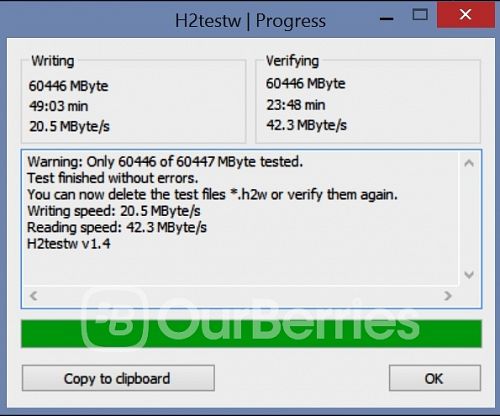 On this H2testW, there was a fluctuation in write speed. First it started from 24 MByte/s and dropped to a low of 20.1 MByte/s before rising and holding constant at 20.5 MByte/s. On the other hand, the read speed started from 22 MByte/s and gradually rose to a high of 45 MByte/s before dipping to between 42.1 and 42.3 MByte/s.
Next, we will run the CrystalDiskMark in various capacities. The first capacity we run it on was 4000MB or 4GB. The result can be seen below: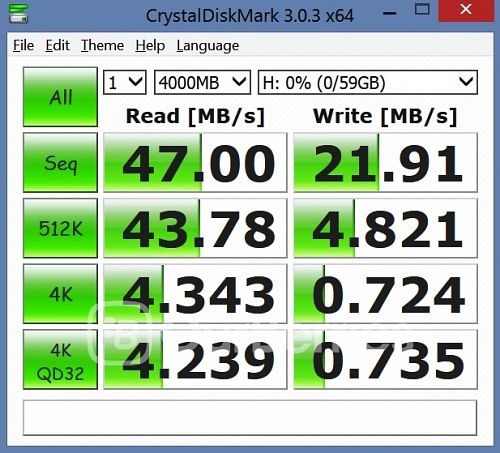 The next test, we ran the smallest test – 50MB: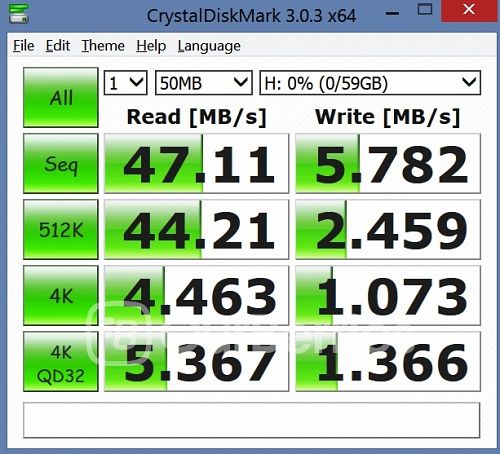 And finally, we run the middle sized test, taking the average of 5 attempts: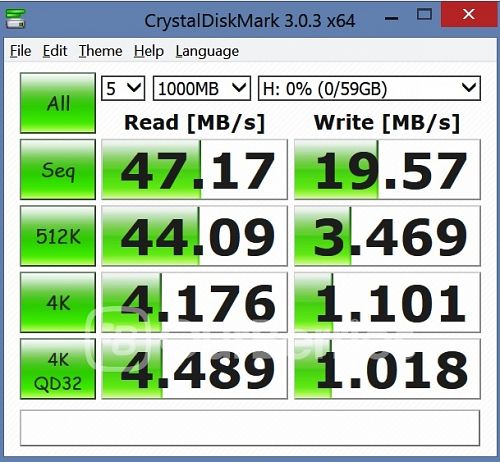 Overall, as we can see, the write speed is pretty constant, but, there was a time where there was a sudden spike in speed for a short while. Read speed however, was almost constant. In overall, the speed are:
Read – 45805KB/s
Write – 21164KB/s
Powered with TLC nand in the heart of the memory card, and at the price tag of around SGD$42 (64GB) with courier delivery, it is not the cheapest offering but with just 1 month of warranty, it might put some of you off. We would say, that this card is a pretty find all rounder, and for mobile use? Yea, it is pretty much above average.
Rating: