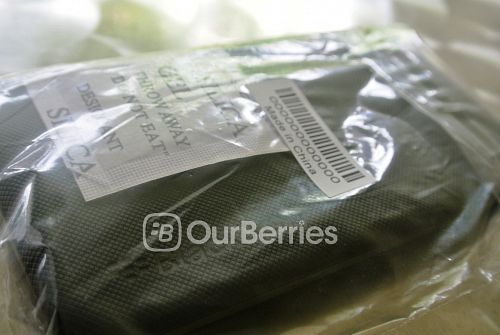 As some of you might have known, there is a Carbonite case that is available for some, for beta testing. Similar to the BlackBerry leather pouch, this is a slip in kind of pouch or also known as a carry case. Featuring a sleep magnet, this will protect your device, when it is not in use, within the pouch.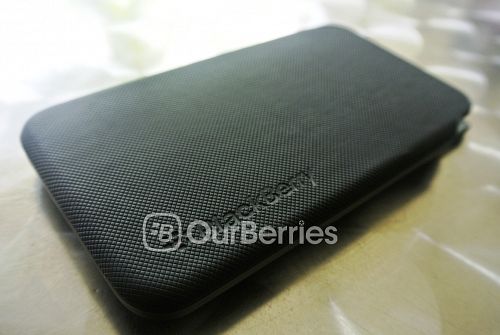 The pouch does not come in any retail packing, just a clear plastic holder.
The very first impression of the case is the sturdy build. The front of the case has slightly rubberized with pattern cut into it, which is very similar to that of the BlackBerry Z10 battery door. This will offer you more grip in holding the pouch (with the device), especially so when you hand is wet. Compared with the BlackBerry Leather, this seems to offer much more grip than the leather, which of course, is a good thing.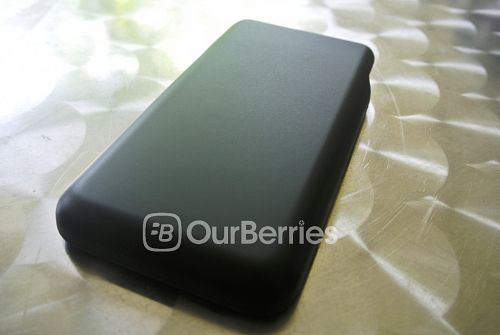 The back of it, feels like a normal plastic back, without any of the additional grip that the front offers.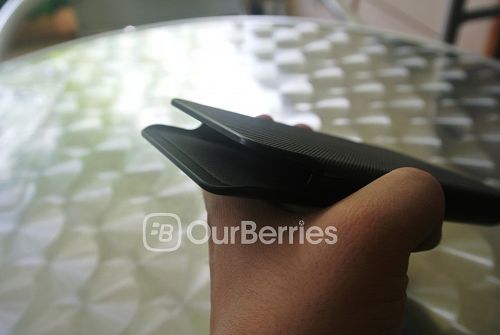 Inside, we find it lined with microfiber, which I believe is to increase the grip of the device within the pouch, but also helps to clean the device a little.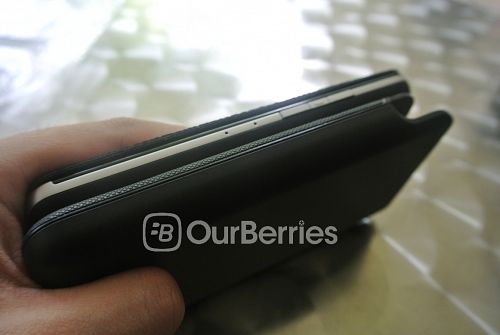 The pouch is by no means small. It is thick and big. However, not to the extent of it being bulky, although it is slightly heavier than that of the leather pouch.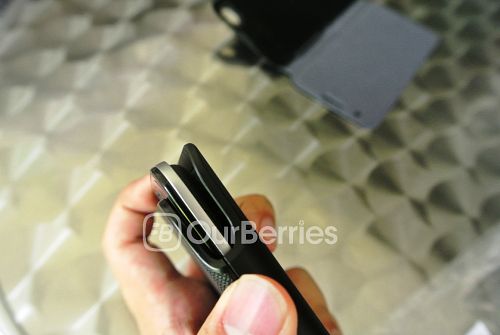 Offering a snug fit, the case would not allow you to use any other cases with the pouch. Placing the device in is simple, smooth. However, taking it out, requires a slight use of force. This means that the device will be kept safely in place, whilst it is in the pouch, which is a good thing.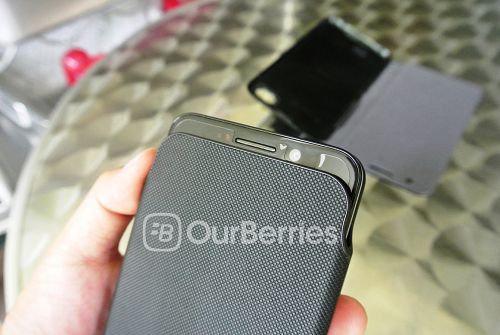 Again, similar to that of the BlackBerry Z30 Leather Pouch, the LED notification light, camera and headsets are not covered, together with the 3.5mm headphone/earphone port and lock/unlock button. The rest, however, such as the micro-usb port, micro-hdmi port and volume control are all covered by the sturdy pouch.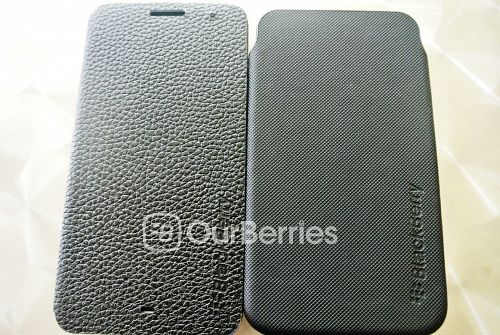 All in all, this pouch is a sturdy, well-built one, which is a suitable replacement or contender against the BlackBerry Leather case. However, why a beta test? No one knows the reason, just yet, but still, we appreciate this idea from the BlackBerry team.