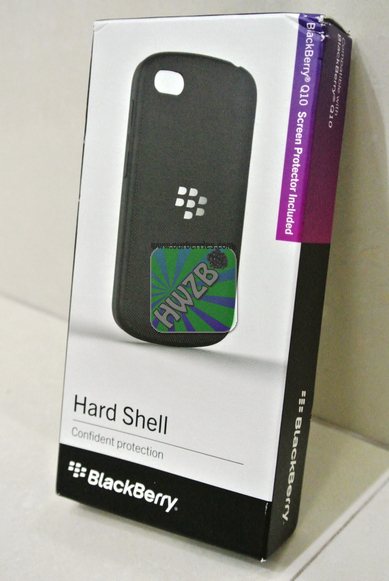 We usually would link the Hardshell to the presence of hard plastic or silicon. Now, the BlackBerry Q10's hardshell plans on shedding this image, with full rubber material creating its enclosure surrounding the case. The back, presents itself with a glossy grippy back which one would either really hate or love it.

Built with precision for the BlackBerry Q10, the device sits nicely, comfortably tight in its case. It is, however, not easy to put it into or out of the case.
Buttons around the side are well, enclosed the the rubber bezel, with each button built into the bezel to give full protection to the BlackBerry Q10.
Of course, the proper cut-outs are still present, for the USB and HDMI are seen as above. Not forgetting that of the speaker and microphone port of course!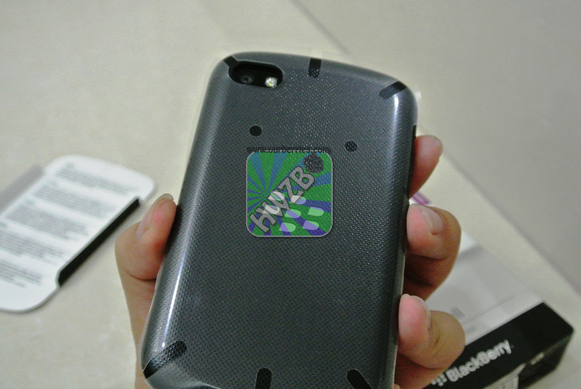 Holding it in your hand feels solid, as it should be, the glossy feel immediately feels the feeling in your hand. With the fingers holding onto the rubbery surface, the whole device is brought to another level of premium feel altogether.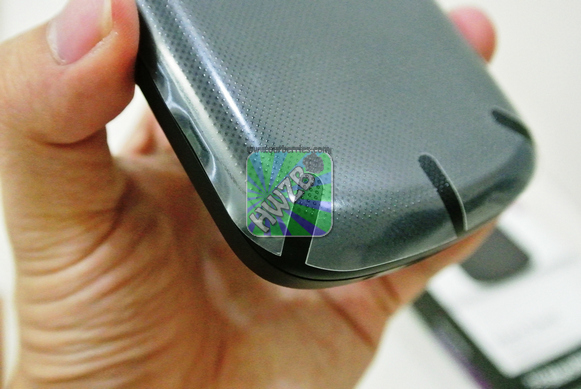 Even the back, BlackBerry has tried to add a touch of grip to it, and yes, it works.
Now, as all good as it sounds, how about protection?
Well, around it as well as the back, there is no doubt that it is well protected. But the front? I wouldn't say so. The bezel ends almost aligned to the device screen (and the protruding keyboard doesn't help), so if it was to fall face flat, I'm sorry, the case does not offer the best in this field.
Otherwise, making the device feel so good scores itself aplenty of points, but for the protection factor, it falters.