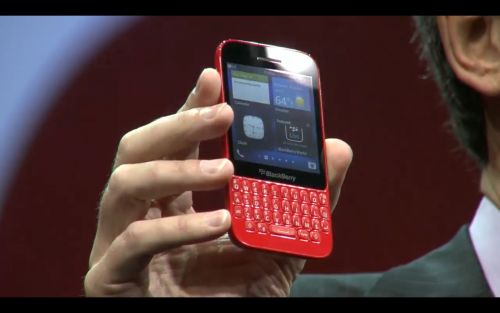 At BlackBerry Live, Thorsten Heins unveiled their entry level product for the budget conscious, as well as emerging markets. The BlackBerry Q5.
I assume it is like half a Q10, that explains the 5. But the matter of fact is that it is almost as capable as a Q10 in my opinion. Obviously being a cheaper entry into BB10, you do lose some features. There is no HDMI out, non-removable battery (though leaks seems to suggest a 2180mah battery), a drop down to 5MP camera from 8MP, 8 GB of storage instead of 16GB, and LCD rather than the power saving AMOLED display on the Q10. No actual specs sheet that I can find just yet, but from hands-on done by other sites, they did not notice lag.
It comes in a variety of colours as well, with pink, red, white, and black.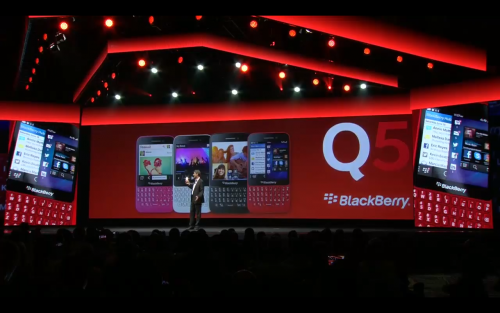 I personally think it looks nice, though more colours would be nicer. It is a crucial piece of the puzzle to push up BB10 adoption numbers since a lot of the more popular BlackBerry devices has typically been Curves. Can't wait to get a chance to play with it.
Anyone excited about the Q5?