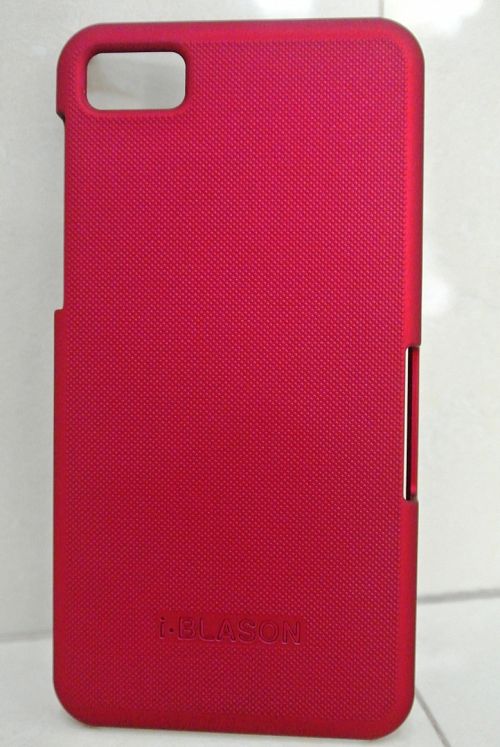 Still on the lookout for slim cases at affordable prices to protect the BlackBerry Z10, we came across the i-blason Apache Series case. Made like a standard hard casing, it snaps on to the BlackBerry Z10 with ease. Unlike the rest, this is similar to that hard case found in the Original BlackBerry Z10 Flip Case or the BlackBerry Z10 Transformer Case.
In this case, evidently missing was the buttons for the media control. Unlike the other cases, which came with silicon/rubber buttons to cover the buttons, this opted to have a cut out for the buttons instead.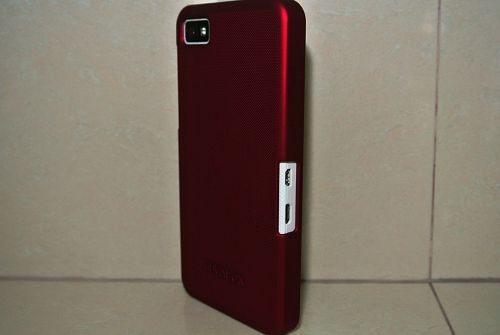 Also featured is the left side where cutouts are present for the HDMI and usb ports.
The Apache series case only covers the sides properly, hence, the top and bottom might seem and feel a little too exposed. Unlike the other cases I have seen, this is probably the most similar to that of the BlackBerry Transformer case, minus the ability to "transform" into a stand.
However, what scores for this case is the textured back. The back, being so textured, gives the case so much more grip than the competition. As some of you might point out, this seems to have taken a leaf of the the BlackBerry Z10's battery door, whose design is similar. However, what I miss from this was the omission of the BlackBerry logo for my BlackBerry Pride.
To add on, the protection given to the screen can also be seen, where the bezel is slightly raised so the device doesn't touch the surface or ground where it is face down. However, the fact that it is not snug fit or very tightly clinging onto the device, I won't be sure that it will stay on the device on a hard impact.
The red we received, is red. The red seems to be rather toned, pretty similar to maroon red, which was a very nice shade of red for both genders. Check out its comparison to a Coca-cola can: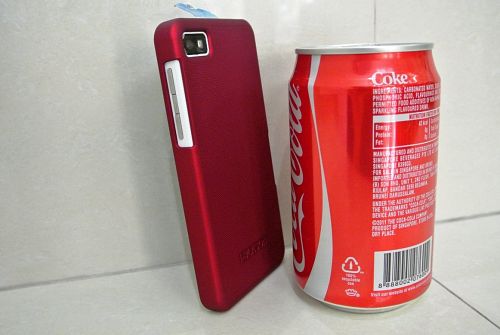 Overall, this case is indeed a very minimalistic case, priced at us$9.95 from i-blason, the case is pretty well worth the money, without introducing too much bulk to your device. Available in 4 colours, Black, Brown, Red and white, this case would probably fulfill the desire for those on a budget.