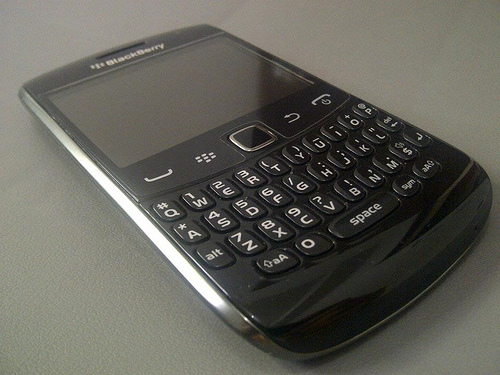 The latest BlackBerry to make its arrival into Singapore, is of course the non-camera variant of the BlackBerry Curve 9360. This is great news for all our full-time national servicemen (NSF) as most military installations forbids the use of any form of image capturing device.
Prior to this, if you want to use an OS 7 device within military installations, your only option would be to modify a Bold 9900, and remove its camera. But now with the non-camera Curve 9360, our fellow NSF/NSmen can now officially use an OS 7 device in camps. Thus, I am pretty certain that in the coming months or years, the Curve 9360 would be a top choice for NSF/NSmen.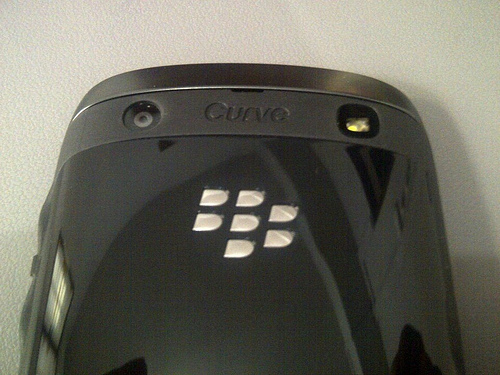 Now, the problem. When I first got my Curve 9360 (camera variant), my first thought was that the glossy battery door is bound to be a huge fingerprints and oil magnet. I was right. Even after a brief use, there is already unsightly smudges on the cover. Plus the material looks as if it would be scratched pretty easily (a speculation that was proven true by many of the reviewers, and feed back from owners). So, preferring to use my phones naked, the first thing I did when I got the 9360 was to source for an alternate battery cover. Specifically the one on its cousin the Verizon 9370 (shown in the picture below).
The problem is that the phone is still relatively new, and only specific to Verizon, so as you can imagine sourcing for an OEM version is frankly mission impossible. However, I did find an ebay seller in UK selling something that looks remarkably similar. <Here>
It does look and feel remarkably similar to the one on the 9370. The textured surface provides just that little bit more grip in the hand, and on surfaces as well. Fingerprints and oil smudges definitely look a lot less prominent and unsightly. The surface is similar to the one you would find on the Torch 9800's battery cover.
The down side to this is that unfortunately the NFC does not work as far as I can tell. Not that there are any uses for it at the moment here Singapore. (Apart from the ability to send files or pair up with someone in a quick instant)
Conclusion:
Overall, if you do not like the glossy look on your Curve 9360, why not give this a go. Its cheap (around $12 SGD) and it arrived for me in about 10 days (this will of course vary). It gives the whole rear side of the Curve a matte finish, which in my opinion looks better than the glossy cover.