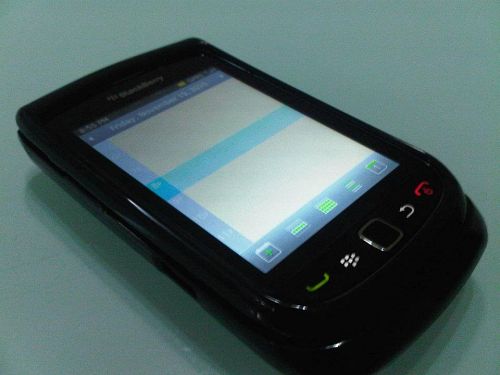 Review: BlackBerry Torch 9800 Medley Case by Casemate

Rating:
Product Link:
BlackBerry Torch 9800 Medley Case
First impression: Looks pretty flimsy and soft at touch.
Application: Very simple. snap on and done!
Usage: It suddenly feels pretty thick on the device, the buttons, namely on the front (Green call and Red reject) buttons feels pretty obstructed. The casing seems to cover a little of the top headset. I had to press the device harder on my ear to hear the person properly. The slide out keyboard doesn't seem to have any problems
Design: Pretty unique, gives the user a firmer hold on the device as the rugged back seems to give a better feel.
Overall feeling: Feels like a nice blend of rubber and plastic. But feels a little prone to scratches as it looks kind of glossy, but that is not the case. Side buttons which are outlined by the lower piece of the plastic, are hard to press. A lot of strength is required to press the buttons.
http://reviews.ourberries.com/?p=7